Further information and support
Regional/local support
Macmillan Wellbeing Morning –  find out more about these half day sessions which occur once every four weeks on a Friday morning. The session includes talks on psychological and emotional wellbeing, managing post-surgical complications and, and how to eat more healthily.
Bosom Pals – Bosom Pals is a primary Breast Cancer Support Group in Milton Keynes and is run wholly by patients to offer comfort and support to those in need in Milton Keynes and the surrounding area.

Flat Friends UK is dedicated to supporting women who have had single or double mastectomy surgery without breast reconstruction, including those who may face such decisions now or in the future, due to either a breast cancer diagnosis or preventative surgery. We believe living without reconstruction is a positive outcome.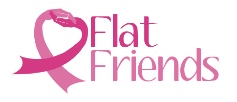 Information for men with breast cancer
health talk.org and. healthtalk.org comes from a unique partnership between a charity called DIPEx and The Health Experiences Research Group or 'HERG' at The University of Oxford's Nuffield Department of Primary Healthcare Sciences. The website is managed by the charity and the research that appears on the site is produced by the HERG team. The site provides free, reliable information about health issues, by sharing people's real-life experiences.
Lymphoedema Service
This service, based in Willen Hospice, can be contacted on 01908 663636 or email [email protected]
Cancer Choir
Beyond the C is a choir for people who have been affected by any type of Cancer.
It runs on the last Friday of the month generally, from 1245 til 2.45 at Christ the King Church, Kents Hill. MK7 6HG.
All welcome. Just bring a pencil/pen and a drink.
For more info and to check dates phone 01908 996563.
National support
Breast Cancer Now – If you can't find what you are looking for you can call their Helpline on 0808 800 6000 to talk to someone who can help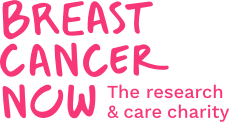 Cancer Support UK
Provides practical and emotional support to people with cancer, during and after the treatment period. Services are designed and delivered by people who have experienced cancer themselves – to improve the experience of others.
Citizen's advice  – For advice re financial problems, how to make a fast-track claim for Personal Independence Allowance (PIP) if you have a terminal illness, or imnformation about applying for free prescriptions.
The Lymphoedema Support Network (LSN) is a national patient organisation which provides information about lymphoedema and people's experience of living with the condition. Their  number is 0202 7351 4480.
Macmillan Cancer Information and Support Centre (breast cancer) Provides support and information to anyone affected by cancer.

OWise: the innovative breast cancer app offering a helping hand to patients throughout their treatment
Cancer apps list
You may also find some of the apps and websites of interest; they may help you cope and relax.
Last Modified: 3:30pm 01/03/2023