Maps and car parking
Car parking for staff, patients and visitors at Milton Keynes University Hospital NHS Foundation Trust is available across the site.
Patient and visitors are able to use the following car parks: A, B, C, D and E. The car parks have been located across the whole site to minimise the distance required to reach your intended destination. Disabled parking is available in all.
Please take care when using the roads around the hospital. Be mindful of people crossing the roads at zebra crossings around the site. The speed limit around the hospital is 20mph.
The most appropriate parking for each zone of the hospital is outlined below.
Car Park A – Purple Zone
Car Park B – Green Zone and Blue Zone (nearest pay station outside A&E)
Car Park C – Orange Zone and Blue Zone (drop off only)
Car Park D – Yellow Zone and Purple Zone
Car Park E – Urgent Care Centre
To download a map of the hospital, please click here.
Visitor car parks are all barrier controlled. To enter the visitor car parks, a ticket must be taken at the barrier. Please take your ticket with you – do not leave the ticket in your vehicle. If you are dropping off a relative in any of our car parks and return to your vehicle within 15 minutes, the same ticket obtained on entry will allow you to exit through the barriers at no charge. Parking is available for bicycles and motorcycles in various locations around the hospital, to find out more, click here.
| | |
| --- | --- |
| Duration | Charge |
| 0 – 15 minutes | Free |
| 15 mins – 1 hour | £2.70 |
| 1 – 3 hours | £3.70 |
| 3 – 6 hours | £4.80 |
| 6 – 8 hours | £5.30 |
| 8 – 24 hours | £10.60 |
| Lost ticket | £10.60 |
| Weekly ticket | £20.00 |
Upon leaving the hospital building please pay for your parking at one of the Pay on Foot Pay Stations located as follows:
In the new main entrance (opposite Subway)
Outside A&E
Lobby in pedestrian entry / exit to multi-storey car park
When you have paid for your ticket, return to your car and drive to the nearest exit. Insert your ticket into the machine and the barrier will rise. Help buttons are located on all entry / exit barriers and payment machines.
Disabled parking
Parking for blue badge holders is free. Dedicated disabled parking areas are located:
On level 1 (ground) and level 2 of the multi-storey car park
Outside Ward 24
Outside and behind Milton Mouse
Car Park B
To the front and side of Eaglestone Health Centre
Disabled blue badge holders parking in the multi-storey car park (D) should take a ticket at the barrier and retain it. On leaving, do not pay at the machines, instead drive to the exit barrier and put the ticket into the reader, scan the barcode on the back of the blue badge with the red beam, and the barrier will lift.
Those parking in Car Park B should should scan their blue badge at the payment machines to validate their ticket for free exit.
All other disable parking spaces are not behind barriers.
EV charging
Electric vehicle charging points are available at MKUH for patients and visitors to use. Four posts, consisting of two charger outlets on each, are located in Car Park A, opposite the Emergency Department.
Parking charges still apply for any vehicles using these spaces and prices for use of the EV chargers are in-line with charges locally.
Charging for these spaces is controlled via the MONTA app so you will need to download this prior to accessing the facilities. For further details about the MONTA app, please see here: https://monta.com/uk/help-center/using-public-charge-points/ 
MKUH is also available internally on Google maps
Milton Keynes University Hospital is one of the first hospitals in the UK to enable users to go inside the building when using Google maps.
Harnessing the power of technology, patients and visitors are now able to go within the hospital corridors before they arrive and proactively move across the site to find their intended destination. Using directional arrows, users can begin to build an idea of how they can access the department they require once they arrive at an entrance to the hospital. Everything that you see when using the service (including the recently introduced zonal wayfinding signage), will be what you will see when you are actually in the hospital.
To benefit from this new service, click here.
Accessibility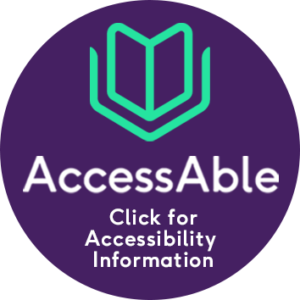 MKUH has partnered with AccessAble in order to provide a detailed access guide for the public. This guide lets you know what access will be available when you visit our hospital and services. In order to find out more about the route you will use for Car Parking please follow this link: https://www.accessable.co.uk
Concessions
Concessions are offered to certain patient and visitor groups. Please speak to a member of staff to ask if you qualify.
Last Modified: 1:28pm 04/09/2023