#TeamMKUH
What is #TeamMKUH?
At Milton Keynes University Hospital, we are committed to supporting the development of our staff and allowing them to be the driving force behind everything that we do. #TeamMKUH represents all staff across our hospital and is our way of demonstrating our commitment and dedication to the individuals that make up our organisation.
There are a number of ways in which we provide staff with the opportunity to have their voice heard and show our appreciation for all the work that they do. Some of these are outlined below:
Event in the Tent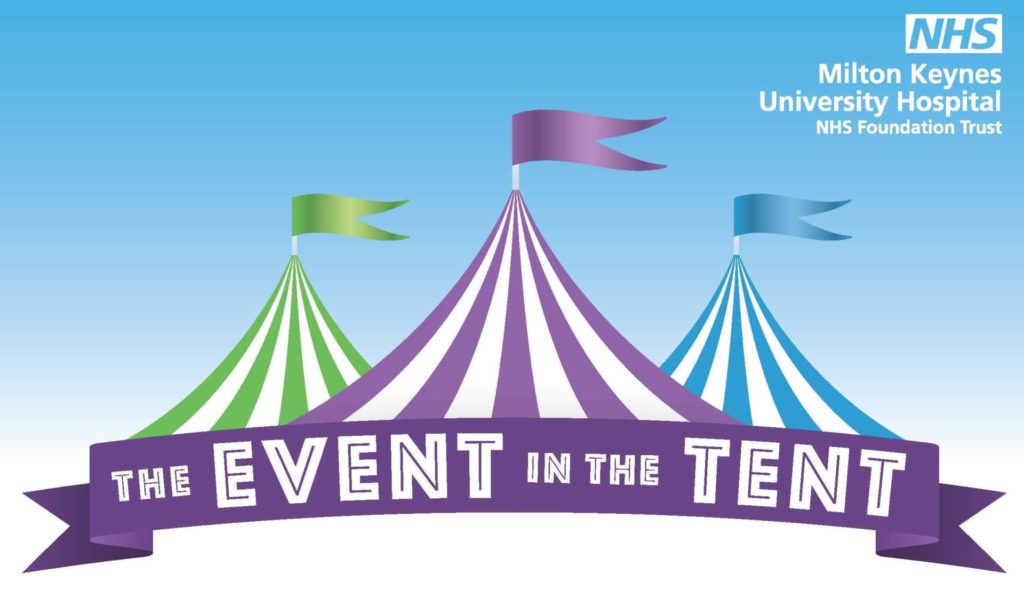 In May 2017, we launched the Event in the Tent – our biggest ever internal engagement event for staff and volunteers of the hospital, providing them with a platform for sharing ideas and building up relationships from across the Trust. We have now run this event twice and it has become a real highlight in the staff calendar, where new initiatives are developed and our ways of working are challenged so that we continue to provide an excellent level of service for our patients. The #TeamMKUH brand was a result of a staff idea at the Event in the Tent.
To read more about the event, please click here.
Staff Awards

The staff awards are our annual way of recognising and celebrating staff achievements from across the Trust. From the amazing work going on in one department to improve patient care to the individual who consistently goes above and beyond, the staff awards are an opportunity for all staff and departments to be recognised.
Click here if you would like to find out more about the staff awards, how you can nominate and who our winners were last year.
GREATix – Learning from what went well

In 2017, following significant national research, we launched GREATix – a chance to share some great work that an individual or team has done to look at how we can learn from the positives and share best practice.
All members of staff are able to put forward the work of others if they believe this is an opportunity that we can share. In the first year of being launched, over 300 GREATix's were submitted and the success has led to a number of changes being made across departments.
Staff Networks
Our staff networks will support a fairer and more diverse MKUH for everyone. They will:
tackle issues for underrepresented and disadvantaged groups and individuals
offer a place to come together, share experiences and facilitate learning and development
help shape and deliver our organisational strategy and policy
improve the staff experience on specific issues relating to each network.
Last Modified: 2:17pm 13/01/2022