Working at MKUH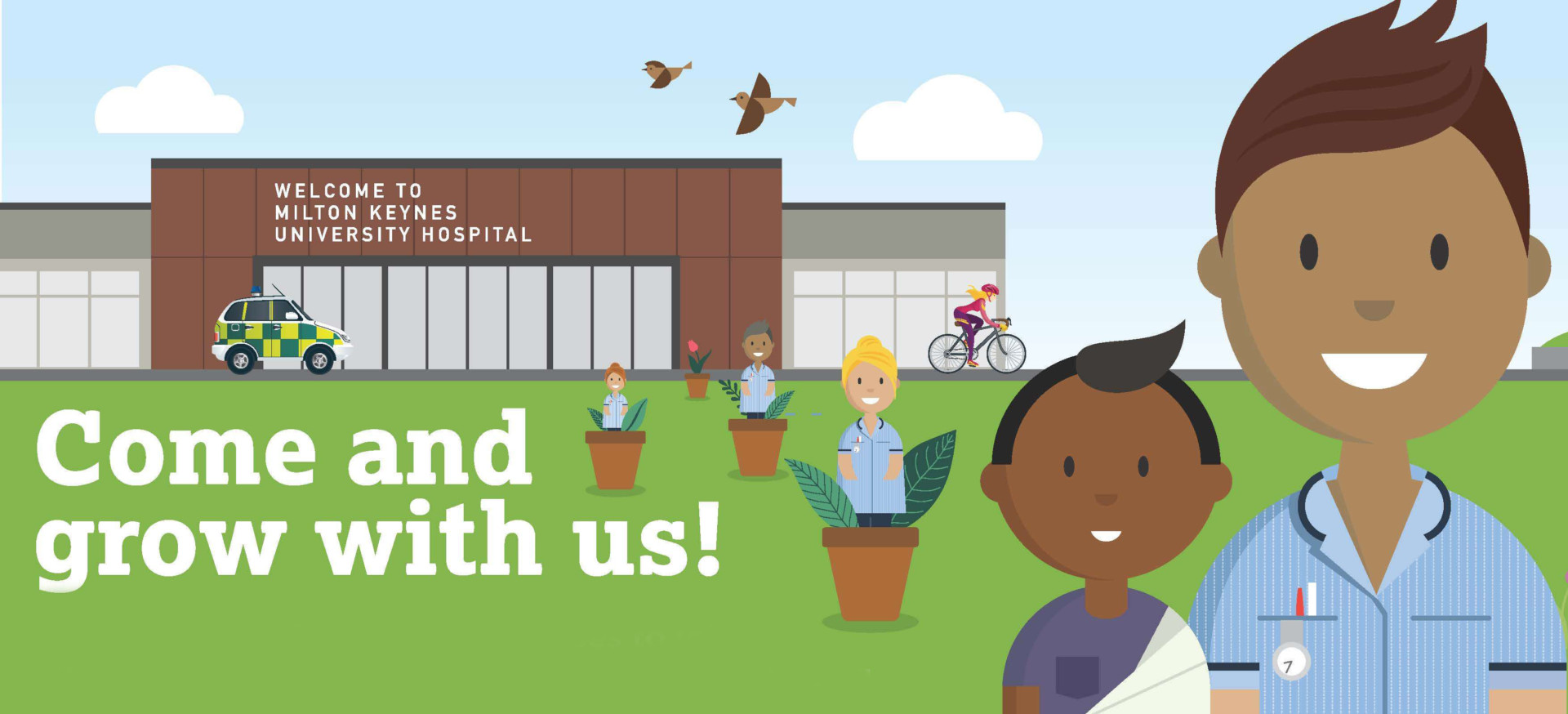 Join MKUH
At Milton Keynes University Hospital NHS Foundation Trust (MKUH) we pride ourselves on the excellent care we provide to our patients and our commitment to support, grow and develop our staff. Find out more about life at our hospital and why you should join #TeamMKUH.
If you are applying for a role within the Nursing or Midwifery division, view our strategy here: Nursing & Midwifery Strategy 2022 - 2025.
If you are a doctor joining us from overseas, you can find out about what to expect from working at MKUH here.
Vacancies
To see a list of all of our current vacancies, please see here.
Equality & Diversity
We have a longstanding commitment to ensuring that our services and employment practices are fair, accessible and appropriate. We do this for our patients and our community as well as the talented and diverse workforce we employ. To find out more click here.
Read the summary of our 2017 staff survey here.