Site Improvements at MKUH
We are continuously improving our facilities across the site and over the last few years, have completed construction on a number of high-profile, best-in-class facilities – including a new Main Entrance, Academic Centre and Cancer Centre.
And we're not stopping there. Our estates strategy outlines the developments planned for the future to enable us to achieve our ambition of becoming an outstanding teaching hospital and to provide the best possible care and experience for both our patients and staff. Find out more about some of these new planned facilities below.
Ongoing developments – 2021/12
Maple Centre (formerly referred to as the Pathway Unit)
Work is currently underway on the construction of our new Maple Centre. Located immediately adjacent to our current A&E department, and on the site of the former Maple Unit facility, the Maple Centre will help to ensure that individuals can receive the emergency care they need, without having to become an inpatient at the hospital.
The Maple Centre is designed to provide improved integrated access to primary care, community and social care for patients with complex or multiple needs who attend A&E. With 26 beds and 16 assessment rooms, the unit will provide support to patients, returning them home at the earliest opportunity and lessening demand on the main A&E services.
The Maple Centre is currently scheduled to be open at the end of 2022. To find out the latest news about the new facility, click here.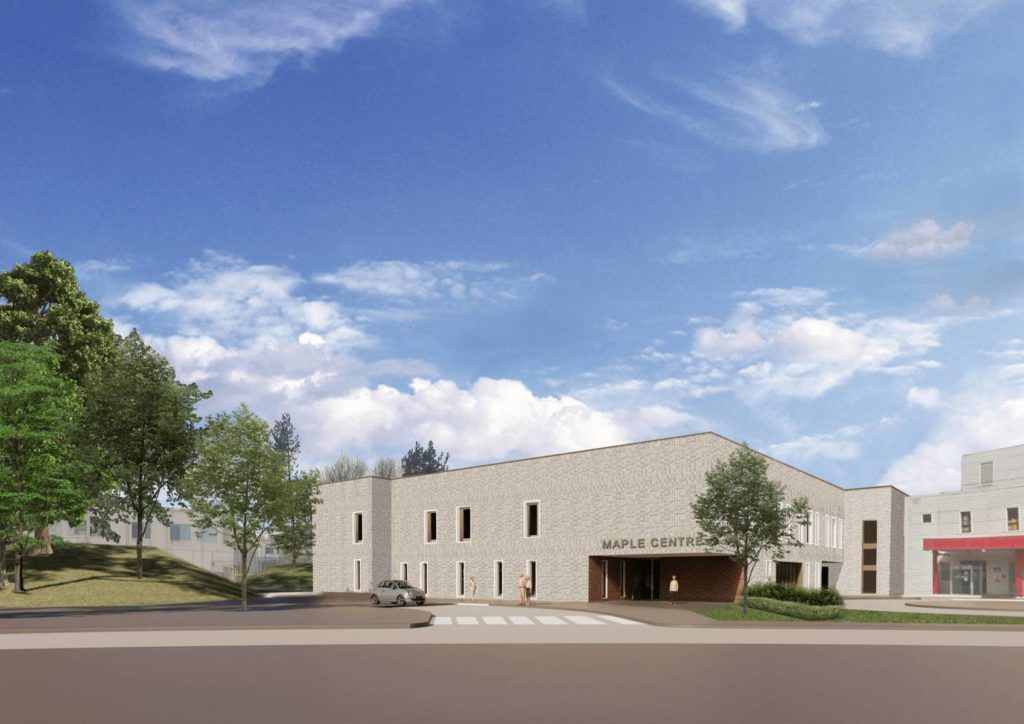 Future developments – 2022 onwards
In 2020, MKUH was announced as one of 48 hospital sites that will receive funding from the UK Government to improve estate infrastructure as part of the New Hospital Programme (previously called the Hospital Infrastructure Plan – HIP). As part of this funding, we have presented plans to develop a number of new facilities across the site to transform the care and experience that our patients receive, including a dedicated Women's and Children's Hospital
Find out more about the projects included in our New Hospital Programme (NHP) below (pictured in purple). Please note, the below are all proposed plans for the new buildings and are not finalised designs.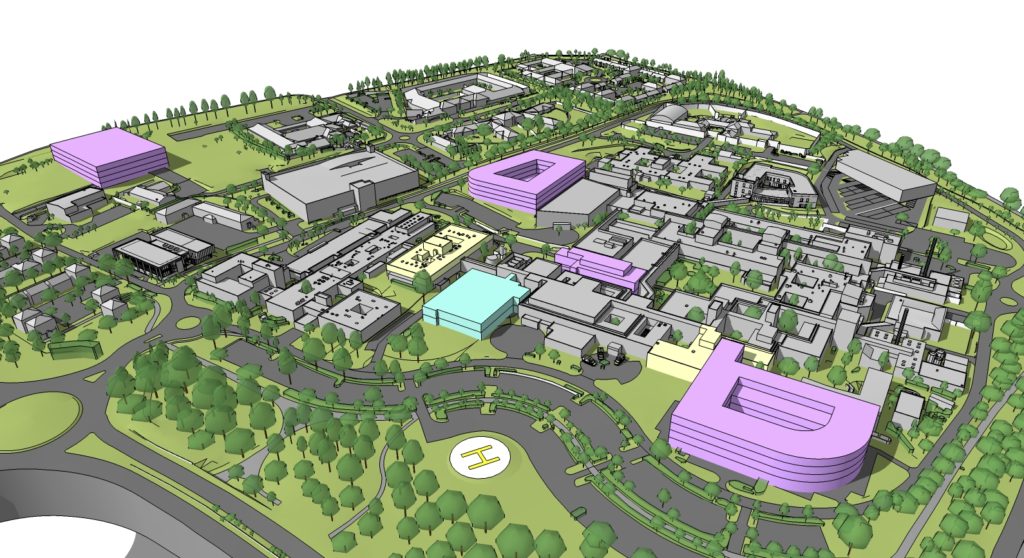 Last Modified: 7:26pm 06/07/2022