Patient Information leaflets
It is natural to want to know more about your condition.
Might we suggest you resist the urge to Google.
There is a lot of information out there, not all of it accurate, and much of it misleading.
We suggest the following sources of good quality information. When you have read the leaflets relevant to you, note down any questions you may have and ask one of the team.
Nationally available resources

The link above takes you to the general pages on Cancer, where you will find information on physical, emotional, financial and practical support.
For information specifically about breast cancer click on the appropriate link. Also see those on Breast Cancer in Women , Breast Cancer in Men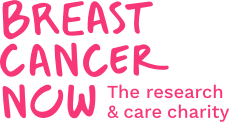 The Breast Cancer Now website contains over 100 leaflets to support you. These can be downloaded or ordered. The Breast Unit also stocks copies.
Breast Cancer now also has a useful glossary of many of the terms you may  hear
https://breastcancernow.org/information-support/glossary
NHS website
Breast Cancer screening and leaflets are available in other languages
Different treatments
– it is important to remember each person is an individual and so not all treatments will be suitable for everyone, or your particular type of cancer.
Tips: Note down your thoughts and questions to ask your healthcare team.
Last Modified: 9:47am 24/02/2021