Paediatrics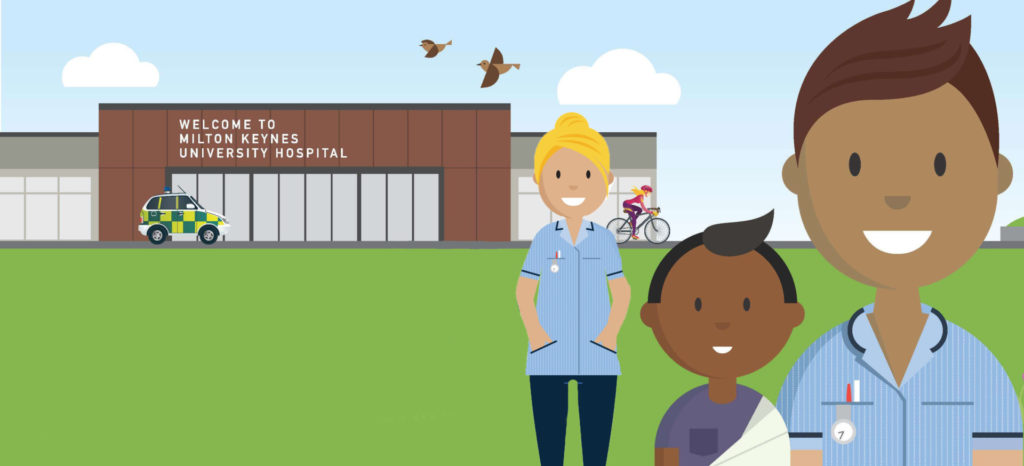 Childhood immunisation services are available to book at your GP practice & Primary Care Services. This short video outlines the importance of immunisation for children.
Matron for Children's Services
Hello, my name is Charlotte Nunn and I am the Matron for all babies, children and young people. I work with our team to ensure that your baby, child or young person always receives the high quality care that they need and deserve.
Our staff will work with you to plan the care your child needs. They will support you to be as involved as you wish, and strive to act as an advocate for your child. Ensuring that what they want and need is heard by those caring for them.
We aim for this care to be of the highest standard and we always look for ways in which we can improve your experience while in our care. I hope you will share your ideas with us so that together we can improve the services we offer.
I hope you will find the ward environment clean and child-friendly, and the staff to be reassuring, professional and approachable. If you have any worries or concerns while you are in the hospital and the ward staff are unable to help, please ask someone to bleep me, or if I am away, the senior nurse on duty, so that we can ensure your concerns or worries are addressed immediately.
Charlotte can be contacted by phone on 01908 996 587 or email [email protected]
A Safe Place for Children
The safety and security of your child while they are in the hospital is of the utmost importance to us.
We want to ensure that adequate procedures are in place to safeguard the personal safety of parents/carers, children and young people in our care. To keep your child safe we have CCTV and controlled access on our children's wards, neonatal unit, outpatient clinics and in the Emergency Department. We can control entry and exit from all these areas. Access cards are given only to staff that have been thoroughly vetted and trained in safeguarding children.
When you arrive at the department please press the bell on the left of the door once. A voice over the intercom will then ask who you are and who you have come to see (the ward can be busy so you may have to wait for a response). When you leave the ward you need to ask the staff at the nurses' station to let you out.
Patient Information Leaflets
To view this ward or department's relevant Patient Information Leaflets, please click here.
Feedback
For more visitor information, including restaurants, shops, and car parking, click here.