Work Experience at MKUH – Sarafina's Story
Here at MKUH, we provide work experience opportunities for students aged 16-18 years old.
Programmes
Here at Milton Keynes University Hospital we have three structured programmes of work experience:
A 5 day Clinical experience for 16-18 year olds
A 2 day A&E work experience for those that can demonstrate they are eligible to apply for medical school
A 3 day Physiotherapy work experience for those interested in the field, and ideally studying sports science or a similar qualification
A 1 day Imaging work experience for those interested in Imaging, Medicine or those who have a general interest in healthcare.
There are also a number of ad-hoc work experience opportunities, subject to availability in an area of interest.
We do work experience opportunities in the hopes that it will help students see if working in healthcare is right for them. Sarafina took on two work experience opportunities at MKUH, and here's what she said about her experience: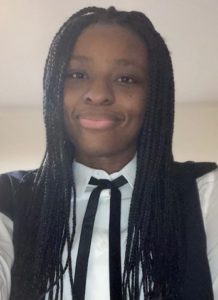 "My two work experience opportunities at MKUH, one in a General Medicine ward and later A&E, were vital to me for getting more of an insight into secondary care, how the NHS operates and what daily medical care towards patients entails. My enjoyment of these experiences really affirmed my decision to study Medicine, which I subsequently did. I begun studying at the University of Oxford in October 2020.
Thank you so much for all your help in organising placements! The insight provided was crucial to my decision-making and also encouraged me to consider more fields, such as A&E, for future specialisation. I really appreciated the opportunities and I will continue to recommend others with an interest in Medicine to apply as it was very eye-opening and inspirational. Altogether, the work experiences had a big impact on my medical journey, both for providing insight and having required experience for interviews.
Overall, the work experience was very pivotal in confirming my decision to study Medicine."