Temporary closure of hospital entrance
Update 13/09 – Please note that the work has been completed ahead of time and the entrance is now re-open.
---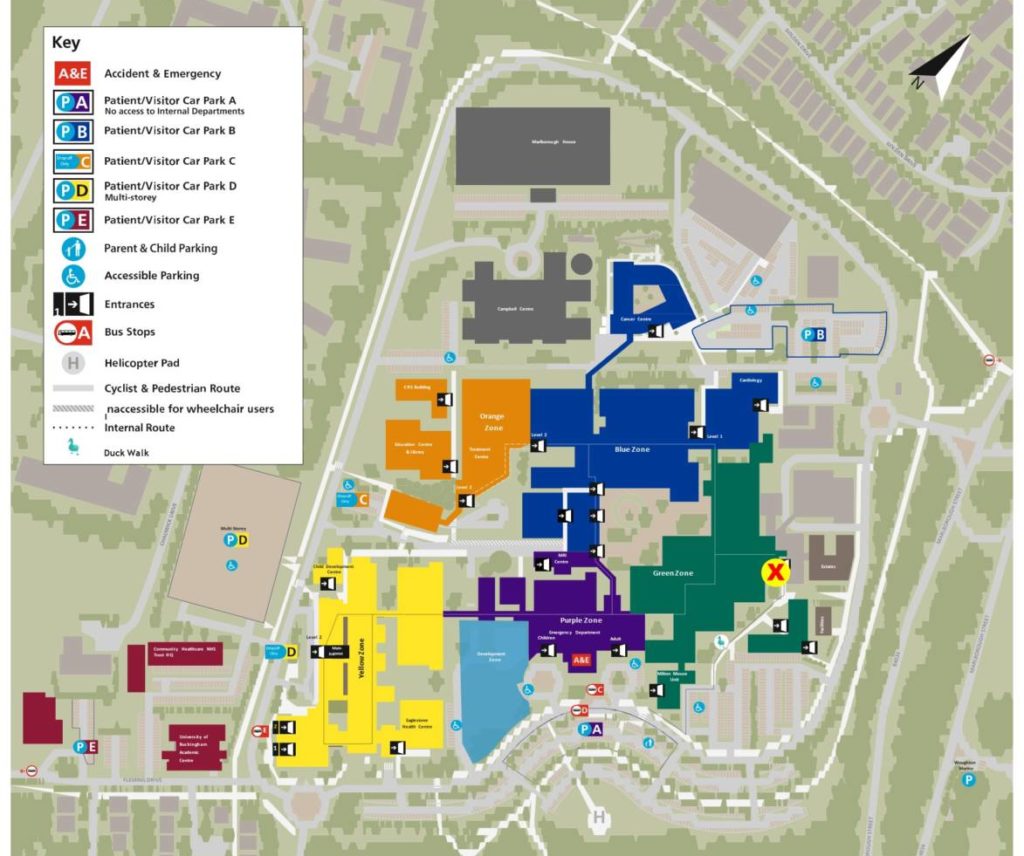 The entrance near our Cook Chill / Facilities department, marked in yellow on the map above and used primarily by patients accessing wards 1-5, will temporarily be closed from midday on Sunday 12 September for a maximum of three days. It is anticipated that the entrance will be available by no later than 8am on Wednesday 15 September.
This temporary closure will enable our Estates team to undertake some essential refurbishment and decorating works in the area to make the entrance a more pleasant and comfortable environment for all users. There will be no access or exit through this entrance and signage will be in place to advise patients on the nearest available entrance. It is recommended that you use the main entrance of the hospital for an appointments and visits during this time.
We apologise in advance for any inconvenience caused while we improve our site for patients and staff.
Last Modified: 4:06pm 13/09/2021
For all media enquiries please contact [email protected]