Your MKUH Governors have been out and about!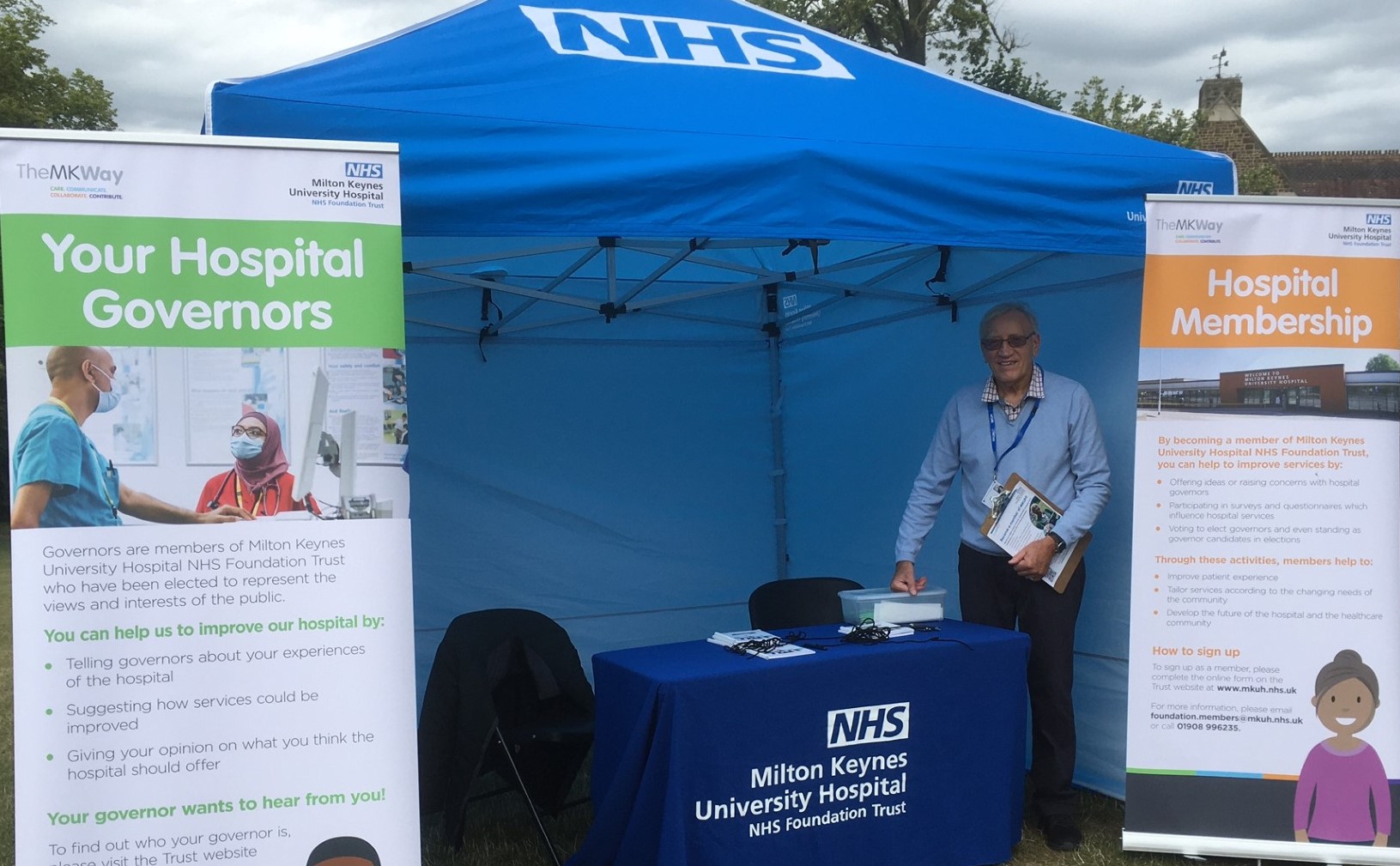 Milton Keynes University Hospital Governors have been attending several events recently, listening to people's experience of the hospital and signing up new members of the Trust.
In July, Public Governor Shirley Moon has attended Newport Pagnell Carnival, while Staff Governor Emma Isted attended the Great Bedfordshire NHS Show, and Public Governors John Garner and Kat Jaitly attended Leighton-Linslade Carnival.
Shirley has written a blog about her attendance at Newport Pagnell Carnival which you can read here.
Governors and members of Milton Keynes University Hospital play an important role in how the Trust is run and help shape the future of healthcare in MK and beyond. Governors provide a vital link between members of the public, hospital staff and the Trust Board, ensuring that the ideas, feedback and concerns of local people are listened to and taken forward. Their role is key in ensuring the Trust makes continuous improvement and meets the needs of the people that use local services.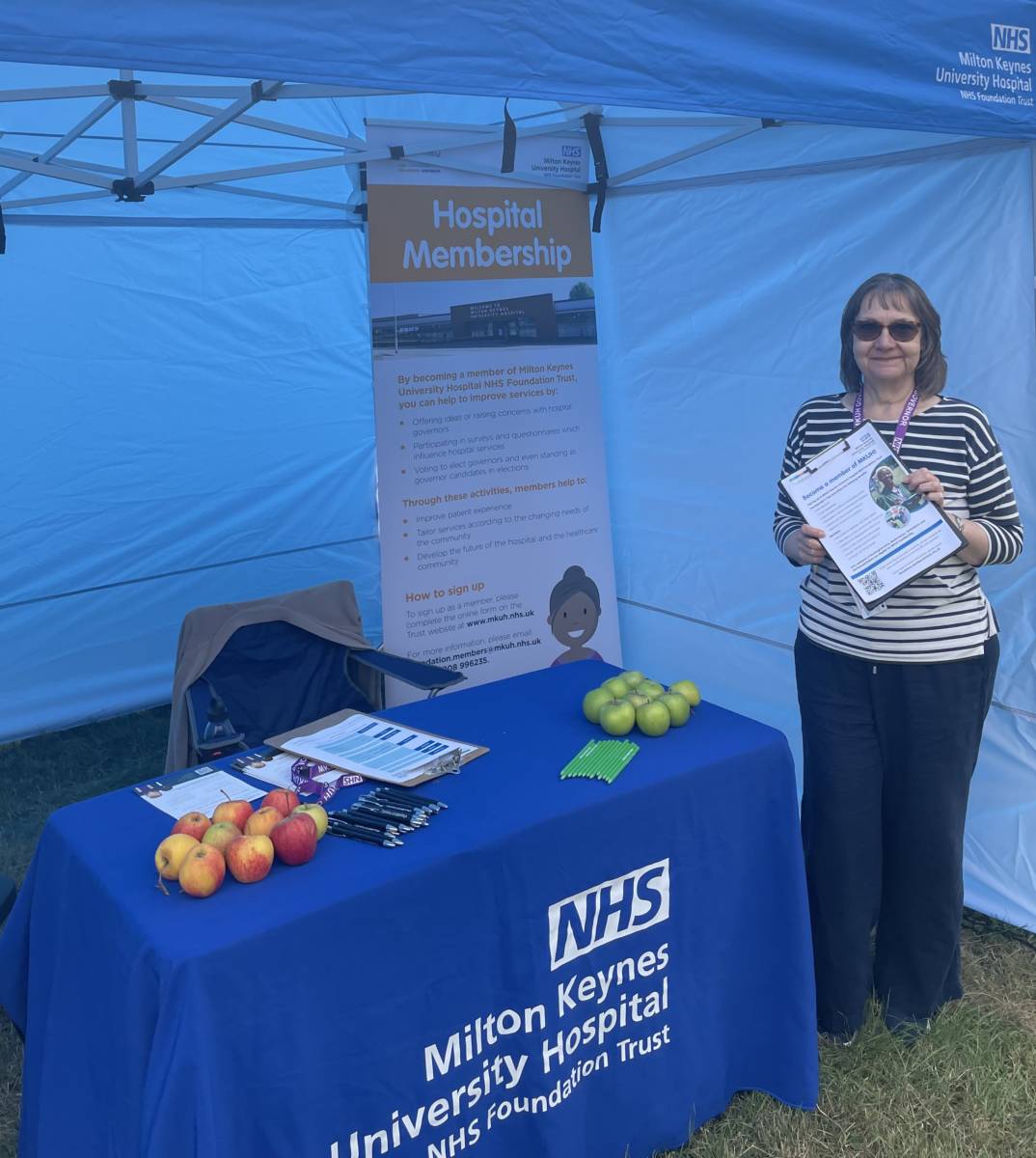 Click here to find out who your governor is.
Signing up as a member of our Trust is free and takes 60 seconds, and you can do it by clicking here.
Last Modified: 10:39am 12/07/2023
For all media enquiries please contact [email protected]