Council of Governors – Who is your governor?
There are 26 seats on MKUH's Council of Governors.
15 governors are elected by our Foundation Trust's public, patient or carer members and seven are elected by staff members. There are also four appointed governors who are nominated by stakeholders such as the local authority, or other organisations or groups.
There are two types of governors: Staff Governors and Public Governors.
For Doctors and Dentists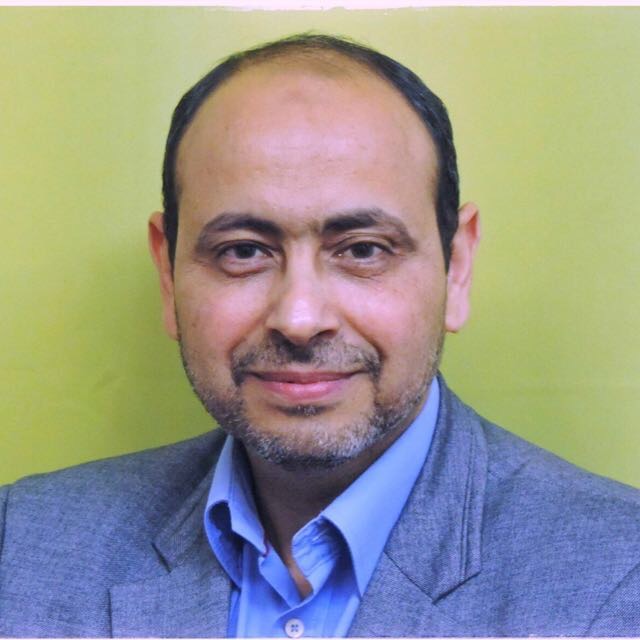 For Nurses and Midwives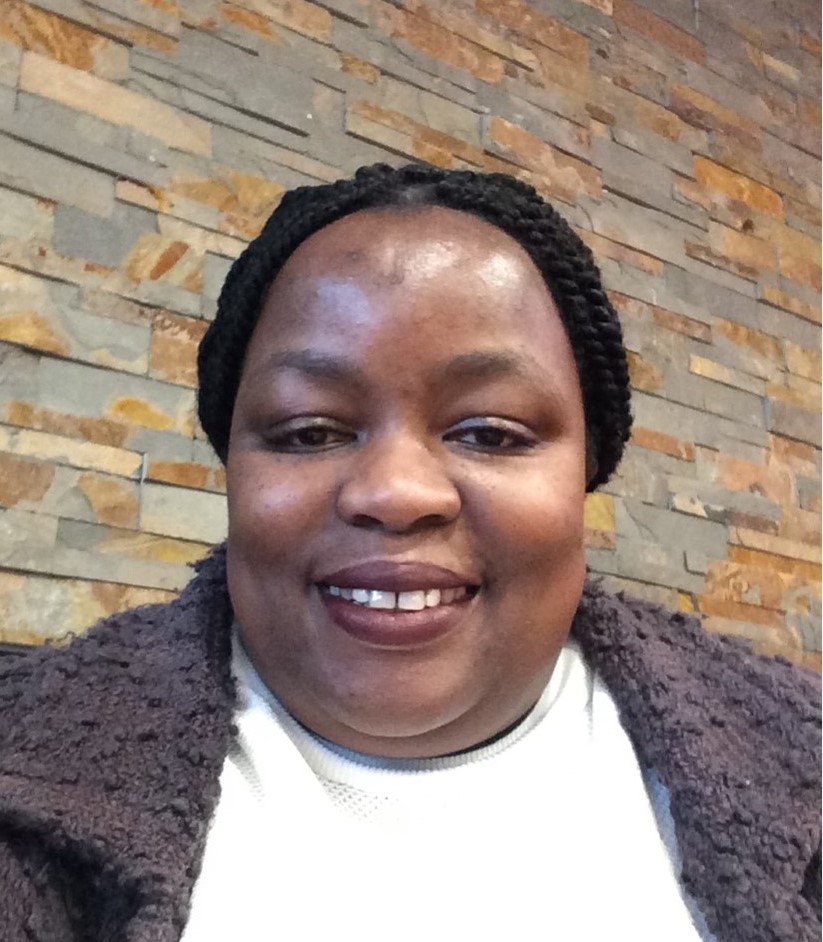 Hello, my name is Caroline Kintu, and I am a midwife. I have worked at MKUH for over ten years, and people often ask me how I know everyone? The answer is always simple: being courteous to all, recognising and walking around the hospital site, acknowledging our commitment and relentless dedication to our service users. Those who know me describe me as caring, compassionate, and with a deep empathy for those in need. I am strong, resilient and seek to share these qualities with everyone I encounter. I have a keen interest in the empowerment of others, and I have supported many to achieve their professional goals and they are thriving in maternity, nursing, radiology, and a paramedic.
My most important contribution will be as your advocate, to make an impact and influence decisions positively within our Trust. I will champion your needs in a dynamic and meaningful way, and be honest and authentic. I will demonstrate courage to ask hard questions on your behalf, to talk about issues that we perhaps struggle to talk about, yet they impact our working lives. I will not play it safe because, otherwise: what's the point?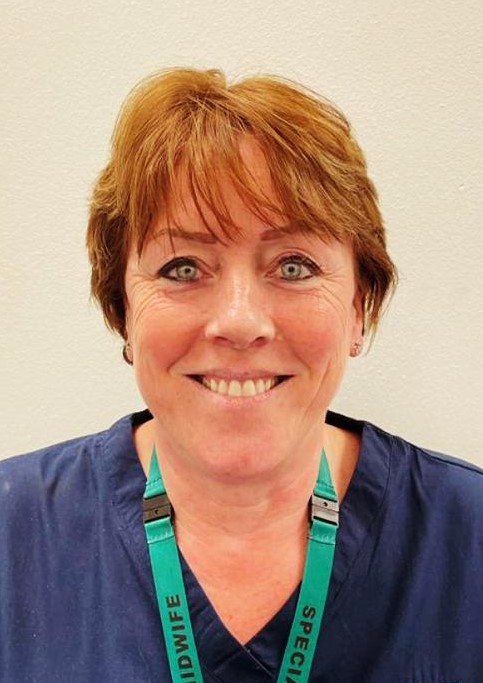 I have been the Bereavement Midwife here at MKUH since 2008. I feel passionate about the care we provide to families but also the care and support we provide staff. I am a strong believer that, if staff feel nurtured, they will return this by nurturing the patients. My role is challenging; however, I meet some amazing people along the way. I work closely with the early pregnancy assessment unit, the gynaecological ward, maternity, the neonatal unit, chaplaincy, and the mortuary. I also am the lead for maternity for the Child Death Overview Panel and the lead reporter for MBRRACE and PMRT. These are national reports where we assess the care, we provide families and learn nationally from each hospital, to enable use to learn and improve our care. As a governor, I look forward to building relationships with staff and our community and have a voice for them all.
For scientists, technicians and allied health professionals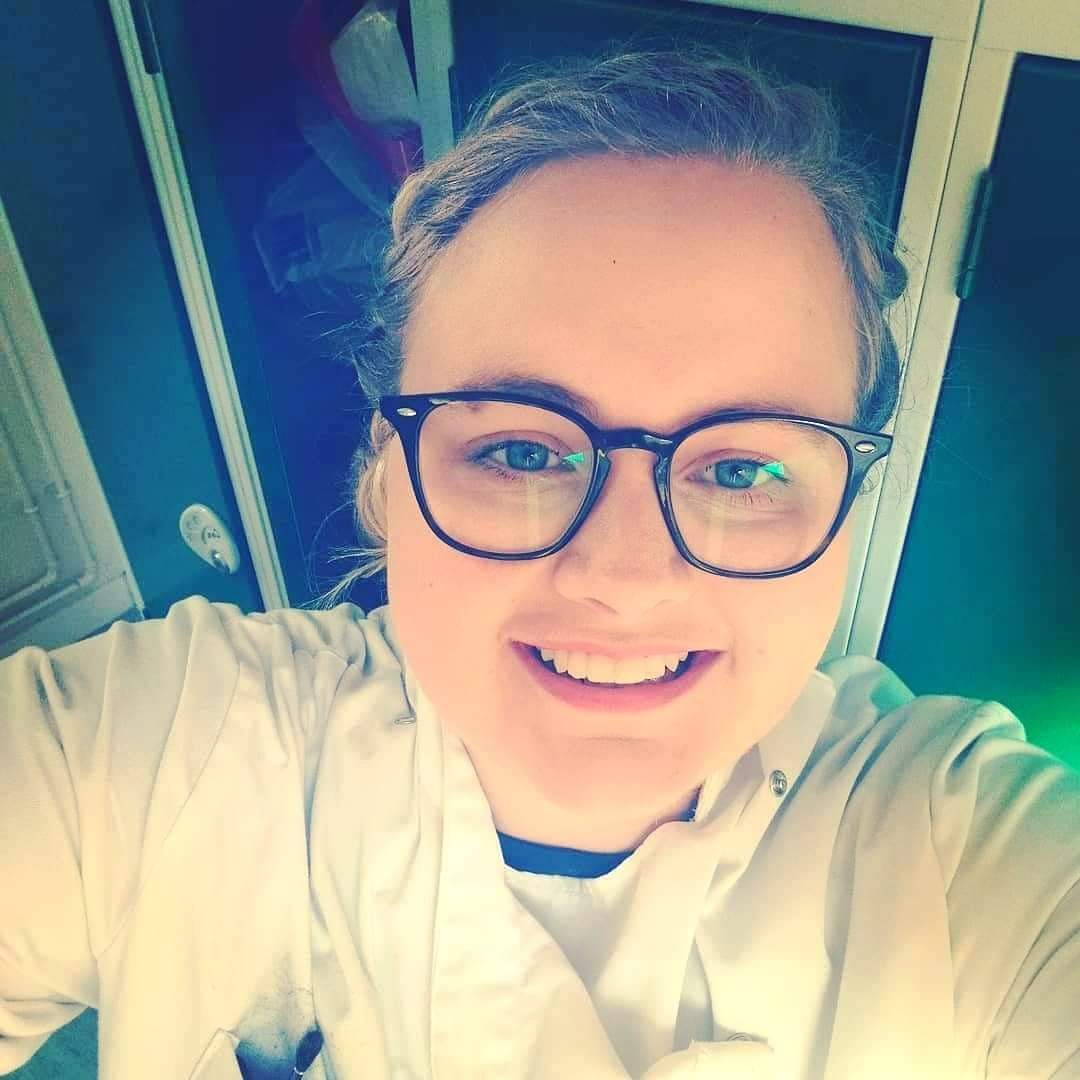 I have worked at MKUH in Histopathology for four years. I started as an ATO and have progressed to an Associate Practitioner. I really enjoy working in Pathology; it can be very busy but rewarding too. Whilst working at MKUH I have started doing Harvey's Gang tours. Harvey's Gang is a charity that enables our young patients to come and be a Biomedical Scientist for the day and see what happens to their samples. This is to reduce their anxiety over coming into the hospital and having to wait for results. I love giving lab tours and helping patients, staff and the public see what we do in Pathology. In my spare time I enjoy playing softball, watching rugby and volunteering. I am very grateful to have been elected to the Council of Governors and I am excited to work together to support our hospital.
For non-clinical staff groups e.g. admin & clerical, estates, finance, HR, management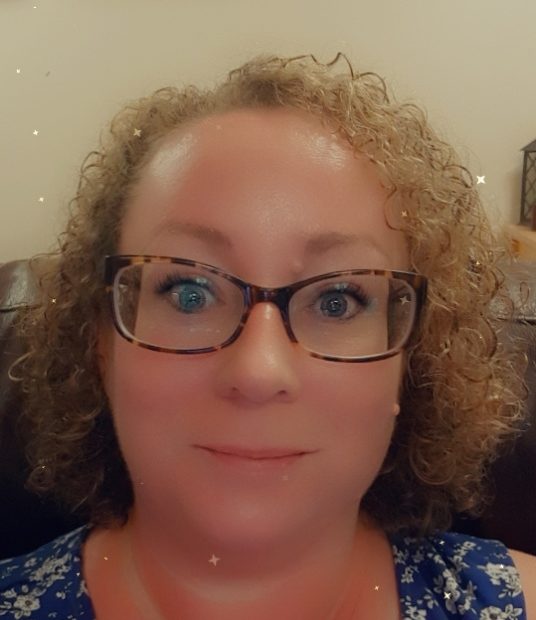 I am a single mother from Bedfordshire. Previously I have owned two dancing schools and worked in education for over twenty years. Having made the decision to leave teaching during the first lockdown, I found myself working at MKUH from August 2020, in the admissions team. I thoroughly enjoy working at the hospital, serving the community, and I look forward to extending this service in my role as a governor. In my spare time, I play in a brass band, love crochet and crafting, taking my dog for walks and watching Formula 1 or rugby with my son.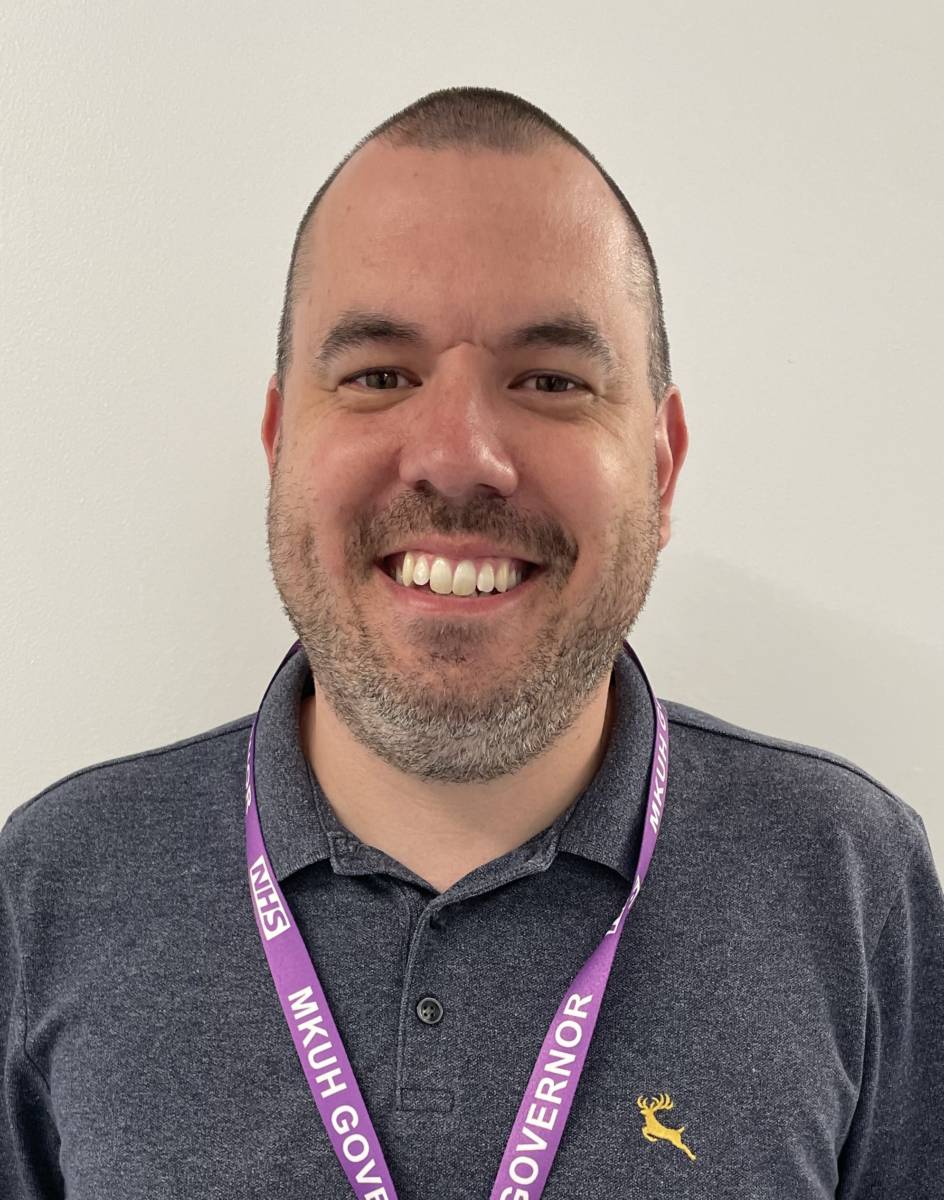 I started working at MKUH in 2008 as a Clinical Support Worker in the Pathology Support Unit. I then moved to be an Associate Practitioner in Haematology & Blood Transfusion where I spent the next 8 years. Since 2017 I've been the Pathology Systems Manager & Quality Support Analyst, managing all the IT systems we rely on in Pathology. I really enjoy working in Pathology. It's a challenging role but greatly rewarding. I am very excited to have been elected to the council of governors and look forward to working with everyone.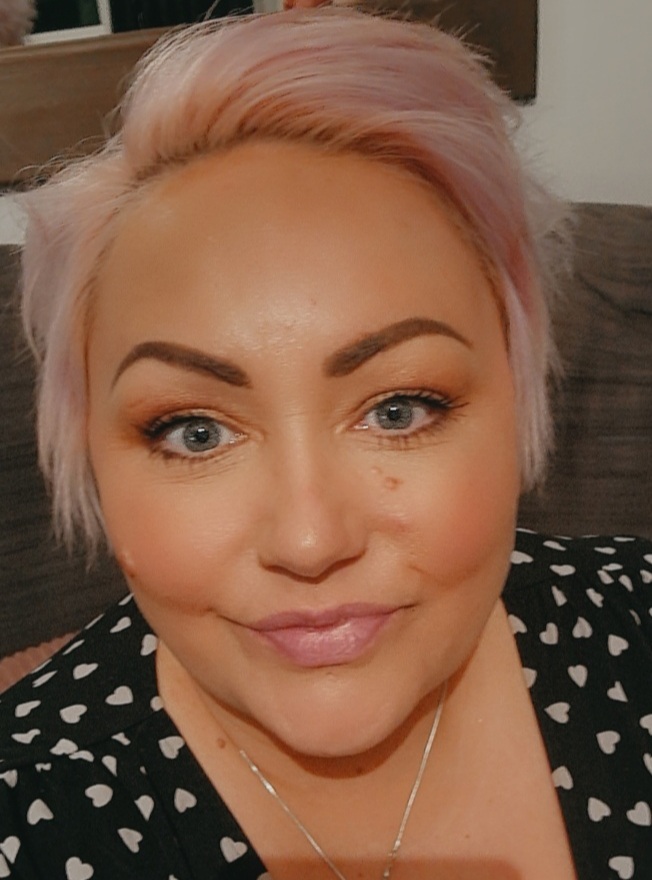 I began my career at MKUH as an Outpatient Receptionist in 2007, and after five years I moved to the Medical Records Department as a Medical Records Clerk. I wanted to be more hands-on with caring for people, so I became an Adult Health and Social Care Worker for Milton Keynes Council before returning to MKUH to become a typist for the Central Typing Hub. I progressed to working with the Patient Access before moving on to the Elective Care Systems and Training Team where I began my role as a Support Officer and have loved helping and seeing the people I support to develop and grow.
I am passionate about helping people and our patients are at the forefront of everything I do, and I have a special interest in customer care and strive to deliver exceptional training to the Trust, for our patients to receive a second-to-none service. I decided to stand for the Admin and Clerical staff governor position as I work closely with varied teams across the Trust and felt I would provide a familiar, approachable face that would be a valuable representation for these staff groups.
I have two children a daughter of 19 who is currently at university in her second year, and a son of 9 who keeps me on my toes on a day-to-day basis. I love crafting and my free time is spent making homemade cards.
► Public Governors
Constituency A – Ashland, Bletchley, Denbigh, Eaton Manor, Fenny Stratford, Mount Farm, Simpson, Water Eaton, Whaddon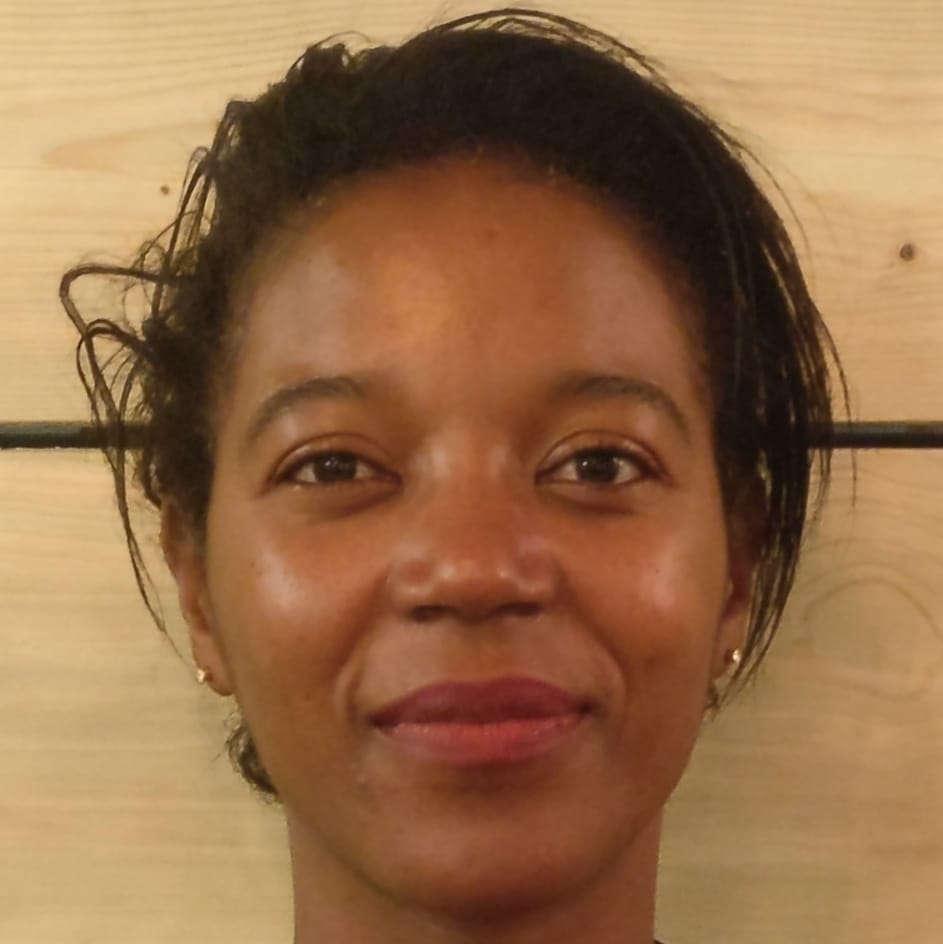 I started my legal career at the independent Bar and in 2004 was given a great opportunity to work in-house in local government as an employed barrister. I have worked within the public sector for over 15 years, leading legal and democratic services teams. I have taken a step away from management, just concentrating on the law, which enables me to spend more time with my family.

I became a Public Governor in late 2019, a month or so before I gave birth to my daughter at the hospital. My experience prior to becoming a governor was simply as a service user. I stood for election because the hospital had done so much for me and my family, and I wanted to get involved and do my bit to help in its functioning.
Constituency B – Crownhill, Emerson Valley, Furzton, Grange Farm, Great Holm, Hazeley, Kingsmead, Knowlhill, Loughton, Loughton Park, Medbourne, Oakhill, Oxley Park, Shenley Brook End, Shenley Church End, Shenley Lodge, Tattenhoe, Westcroft, Woodhill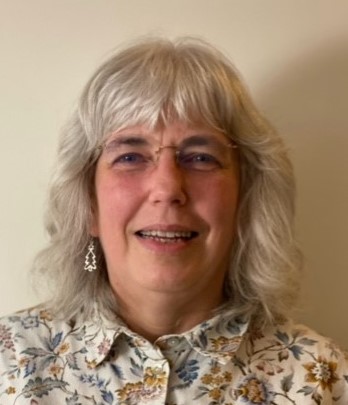 I am a Town Clerk locally and have spent most of my working life as a public servant mostly as a manager in housing departments where I have frequently worked in partnership with the hospital and other health providers. Moving to Milton Keynes in1988, we gave birth to our daughter in 1991 at Milton Keynes Hospital, as it was then called. Since then as a family we have used the hospital on many occasions across various departments. Also, as a longstanding volunteer with MKACT, I have had occasions to access the services of the hospital for women and children fleeing violence and abuse. Over the years it is clear to me that the hospital has grown in capacity and excellent work practices.

In March 2023 I was appointed a Public Governor of the hospital and I hope my experience in systems management prior to becoming a Governor can support the hospital and staff in its continuous improvement.

I was a social and community worker in Northern Ireland until 1986, when I moved to Milton Keynes to work for the Development Corporation. In MKDC I led a social development team that worked with colleagues in other statutory and voluntary organisations to develop MK's social infrastructure, including the health, education, social and other community services required to meet the needs of a growing population.

I am a fellow of the Royal Society of Arts, former director of the UK's largest mental health charity, Chief Executive of a membership disability charity, Chief Operating Officer and Chief Executive of a major voluntary sector provider of substance misuse treatment services. As an experienced and innovative voluntary sector leader, I have particular expertise in stakeholder engagement, social value analysis and change management.

Currently a charity management consultant and trustee of a number of local and national charities, I have well developed senior leadership, corporate governance and risk management skills and am keen to sustain work with all of the Trust's stakeholders to ensure that our services, structure and working relationships are fit for purpose and the future.
Constituency C – Bradwell, Bradwell Common, Campbell Park, Central Milton Keynes, Conniburrow, Downhead Park, Downs Barn, Fishermead, Heelands, Linford South, Neath Hill, Newlands, Oldbrook, Rooksley, Springfield, Willen, Willen Park, Woolstones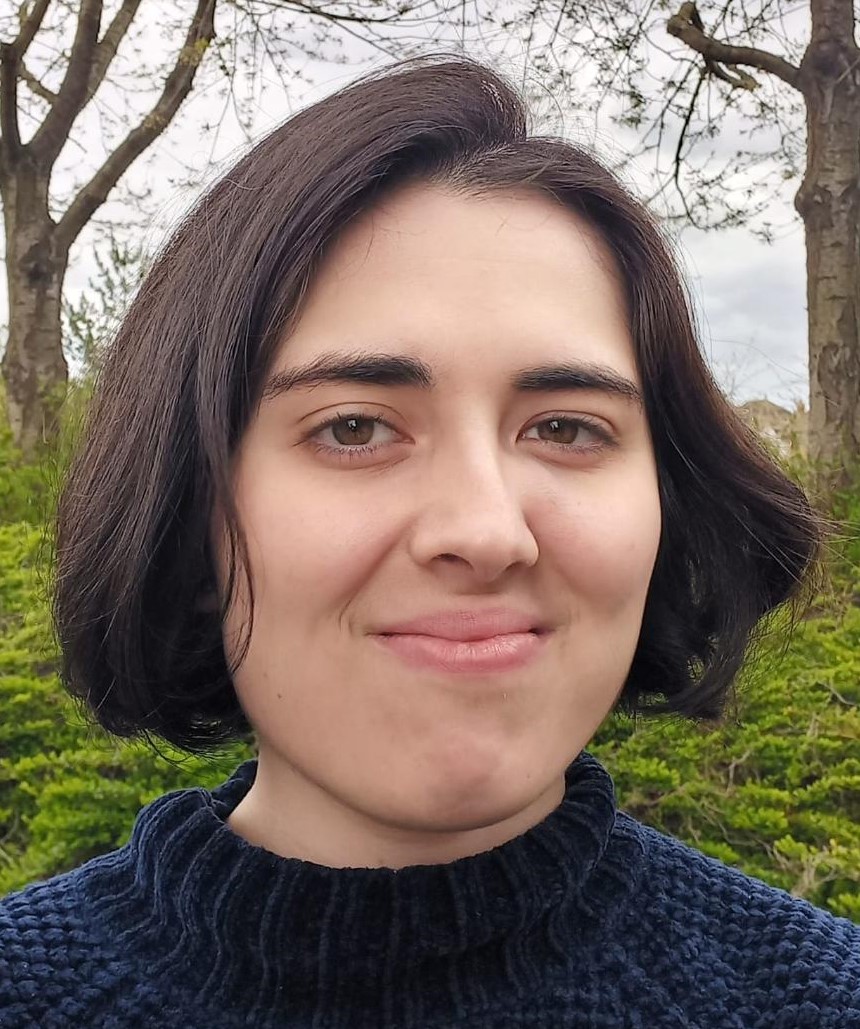 In December 2022, I broke my leg when indoor bouldering. MKUH put me back together again. Several pins and plates later (and after a lot of physio), I am back on the walls. My experience at MKUH showed me the value of good health and great healthcare. I became a Governor to give back to MKUH. I am a process engineer, working at companies such as ExxonMobil and Technip Energies. In my spare time, I volunteer with organisations including IChemE, the London Journal of Energy, and HTLGI. Each role has taught me the need for practical thinking, the ability to ask direct questions, and to look beyond the numbers to see the impact of actions on the wider community. Please let me know if you have any questions – I'm always happy to have a chat.
Constituency D – Blakelands, Bolbeck Park, Castlethorpe, Clifton Reynes, Cold Brayfield, Emberton, Filgrave, Gayhurst, Giffard Park, Great Linford, Hanslope Park, Haversham, Lathbury, Lavendon, Linford North, Little Linford, Newport Pagnell, Newton Blossomville, North Crawley, Olney, Pennyland, Ravenstone, Sherington, Stoke Goldington, Tyringham, Weston Underwood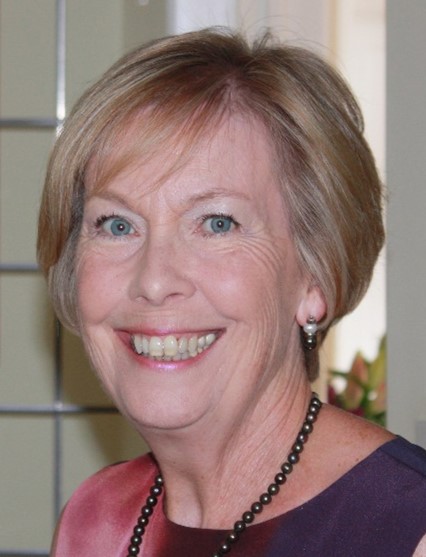 I trained as a nurse at King's College Hospital in the 1970s and in 2006 returned to King's College and obtained my master's degree in Advanced Nursing Practice. I worked as a health visitor for many years and managed the Health Visiting & School Nursing Services for Milton Keynes, retiring as Clinical Director for Children at the Strategic Health Authority. I am passionate about Public Health and Women & Children's Health.

Since retirement I have served on Gayhurst Parochial Church Council and regularly attend our local authority parish meeting. I am an RBL Poppy Appeal Organiser and have an interest in veterans' healthcare. These established connections give me opportunities to engage with residents in my local community and learn their views and concerns about our health systems. I also believe that my nursing experience from practitioner to strategic roles will enable me to contribute positively to the Board.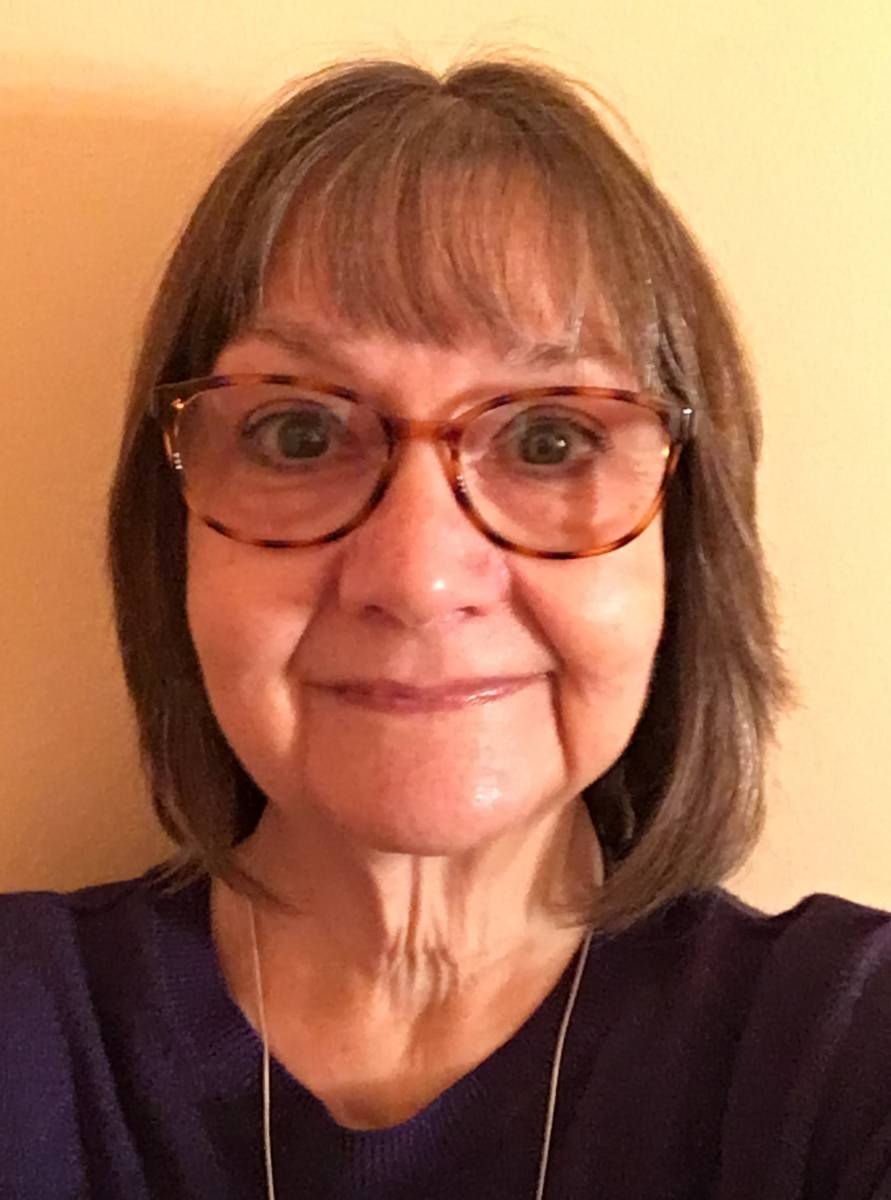 I have a degree in philosophy and a Postgraduate Diploma in Information Management, I am also a qualified management and executive coach. I moved to Giffard Park with my husband over 25 years ago and worked in a range of industries before starting in healthcare as a practice manager for a GP surgery. I then worked at MKUH for over 12 years before retiring at the end of 2019.

My roles in the Trust were in Clinical Governance, as a Business Manager for Core Clinical Division, and as the Apprenticeship Manager. I am interested in continuous quality improvement in the NHS as well as continuing staff development. I believe that excellent patient care stems from staff who are well trained and supported in their roles. I stood for election as a governor because I wanted to continue to use my skills and knowledge to help drive improvement in the Trust.
Constituency E – Beanhill, Bleak Hall, Brinklow, Brook Furlong, Brooklands, Broughton, Browns Wood, Caldecott, Coffee Hall, Danesborough, Eaglestone, Kents Hill, Kingston, Leadenhall, Middleton, Milton Keynes Village, Monkston, Netherfield, Oakgrove, Old Farm Park, Pineham, Tilbrook, Tinkers Bridge, Walnut Tree, Walton Manor, Walton Park, Wavendon, Wavendon Gate, Woughton on the Green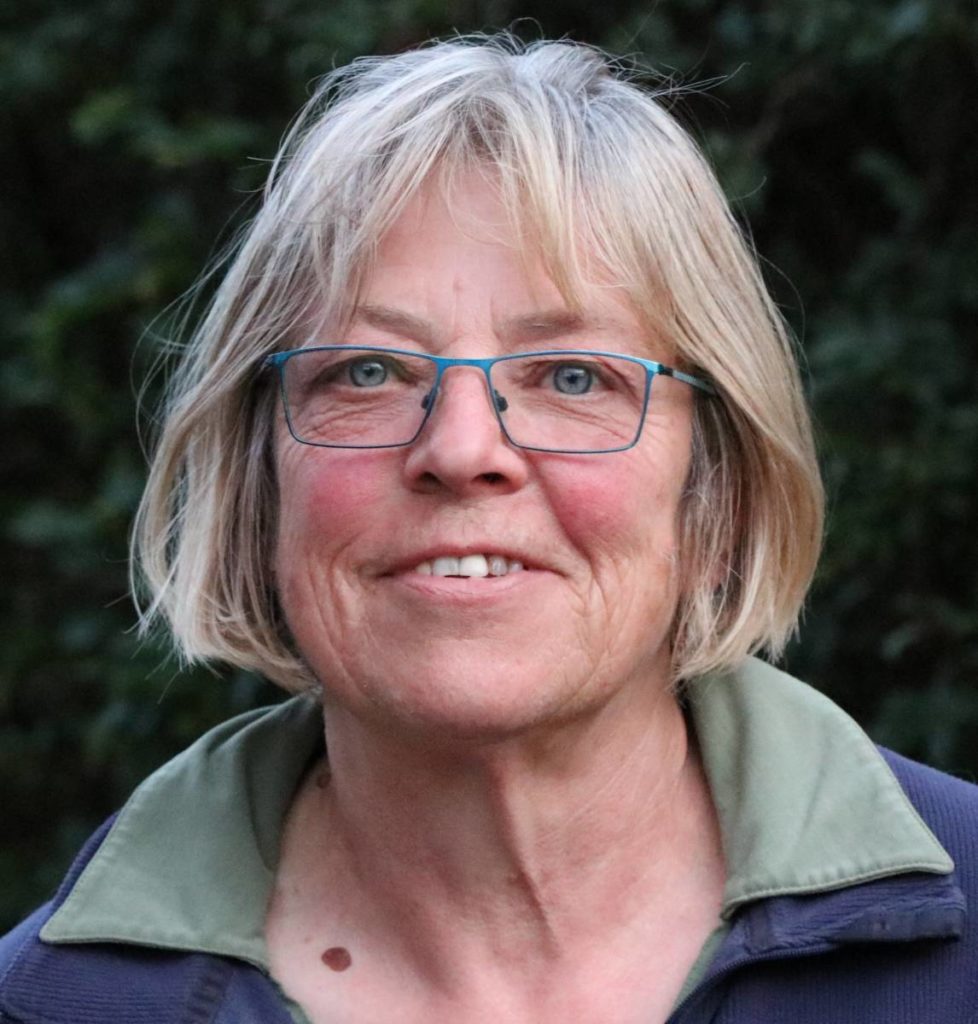 I qualified in commercial horticulture in the Seventies. I have worked for the Farmers Weekly and international companies advising growers and farmers, training staff, growers and communicating with the press in a number of managerial roles. I was a Nuffield Farming Scholar in the Eighties and chair of Hertfordshire Young Farmers. I became involved with the hospital when I was admitted after a serious car accident. I wanted to give something back so I joined the Friends of Milton Keynes Hospital & Community in 1987. The most rewarding part of this has been taking the paper and goodies trolley around the wards. The Friends shop opened when the hospital opened in 1985 and I have been involved with it since 1987. I became a governor because I am passionate about the hospital and under normal circumstances have contact with patients and staff on the wards giving a slightly different background to most public governors.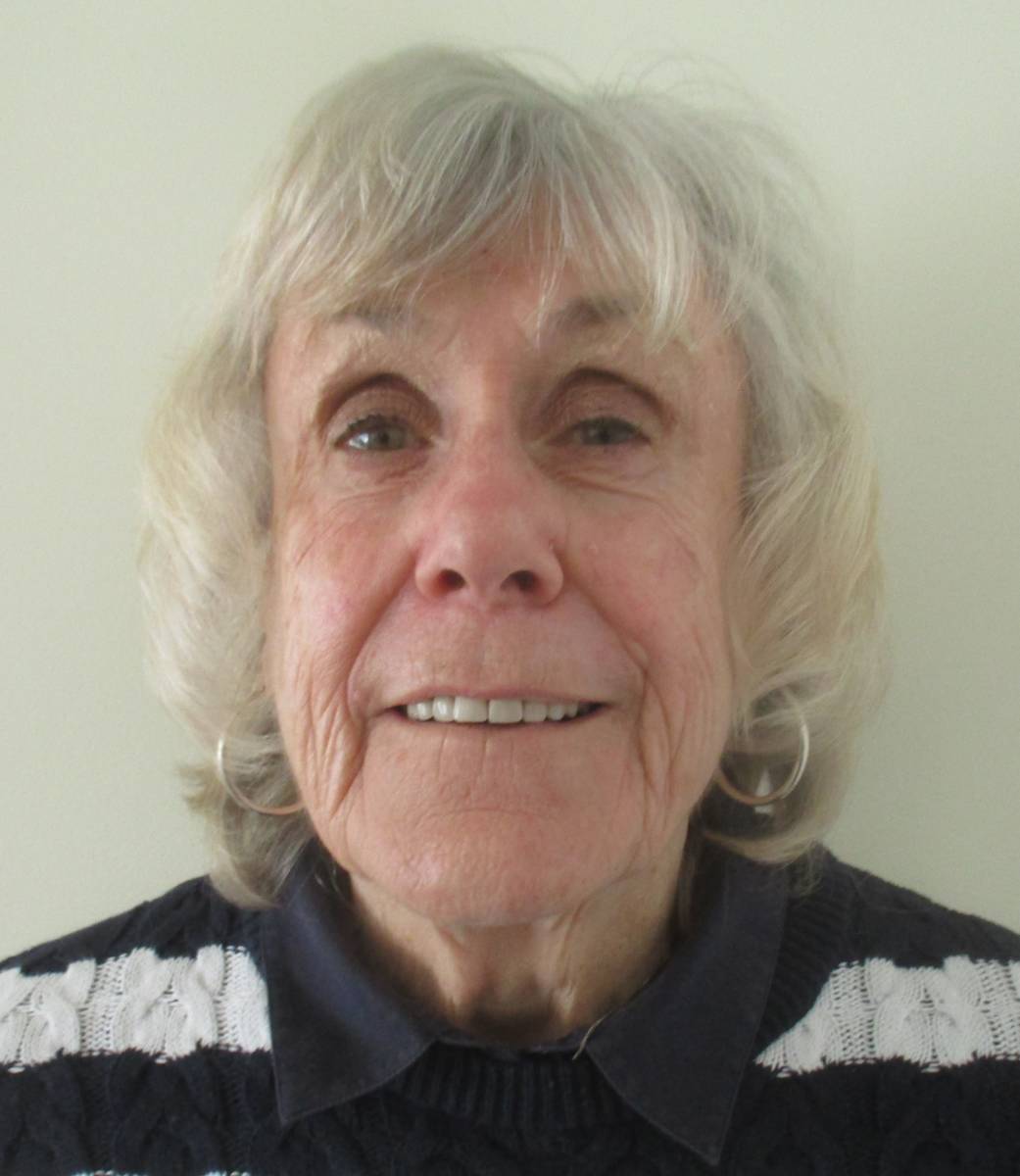 I worked nationally in social services and social care at the interface with health for 35 years. I strongly believe in the need to integrate health and social care and create a seamless continuum of care tailored to the needs and circumstances of each individual. This would be of benefit to patients and health and care providers alike.

The provision of appropriate care and support in the community will enable people to stay in their own homes for as long as possible and, most importantly, allow hospitals to focus on the specialist medical services that only they can provide. I was a previously a Public Governor at the hospital from 2006-2016. I have also been a Non-Executive Director of Bedford Community Service and a Trustee of Healthwatch MK.
Constituency F – Bancroft, Bancroft Park, Bluebridge, Bradville, Bradwell Abbey, Calverton, Fairfields, Fullers Slade, Galley Hill, Greenleys, Hodge Lea, Kiln Farm, Linford Wood, New Bradwell, Old Wolverton, Stacey Bushes, Stantonbury, Stony Stratford, Two Mile Ash, Upper Weald, Whitehouse, Wolverton, Wolverton Mill, Wymbush
Constituency G – Outer catchment area – Beachampton, Buckingham, Leighton Buzzard, Linslade, Hanslope, Old Stratford, The Brickhills, The Horwoods, Winslow, Woburn, Woburn Sands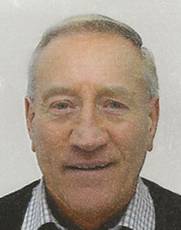 I have been committed to health services, vulnerable people during and after my career from the elderly to children and I possess the knowledge and commitment to help make a difference to the great work undertaken by MKUH. I have been a Non-Executive Member of the Board of Luton & Dunstable Foundation Hospital and a member / Chair of various committees. I have held various Non-Executive Director positions including with MK Community Health Services NHS.

I am well versed in the skills of corporate governance both in the public, voluntary and private sectors. I am able to offer a combination of management, administration, change management, audit knowledge and skills together with extensive professional experience, qualification and skills across a wide range of disciplines and activities. As a Chief Executive and Chief Officer in the public, private and voluntary sectors, I acquired the abilities to think strategically and understand complex issues.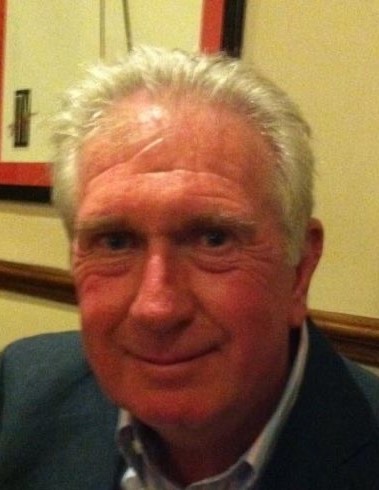 Living in the town of Buckingham for over 30 years, I am a father of twin boys and an older daughter, and a grandfather to four children. I had over 30 years' experience with the then Trusthouse Forte (THF) group, managing several hotels, becoming a Divisional Managing Director and being appointed to the THF Board, as well as being a Governor of Colchester Institute for 10 years.

In 1995 I was invited to join the Post Office Remembrance Fellowship (PORF) Board as a non-executive director, and I was the hotel advisor to the Board until the closure and sale of the hotels, retiring from this role in January 2021. I am now a trustee of the PORF, and I spend time with my wife Gail, I play golf, and I am a volunteer hospital driver, a position I started over five years ago, regularly taking patients to hospitals in Milton Keynes, Stoke Manderville, Oxford, Amersham and High Wycombe. I am keen to represent the people in my area and to support the Board of Governors and the Trust as much as I can.
Constituency H – Extended area – The rest of Buckinghamshire which is not already covered by Constituency G; the rest of Northamptonshire not already covered by Constituency G; the rest of Bedfordshire not already covered by Constituency G; the unitary council area of Luton; Cherwell District, Oxford City, South Oxfordshire council areas
Milton Keynes Business Leaders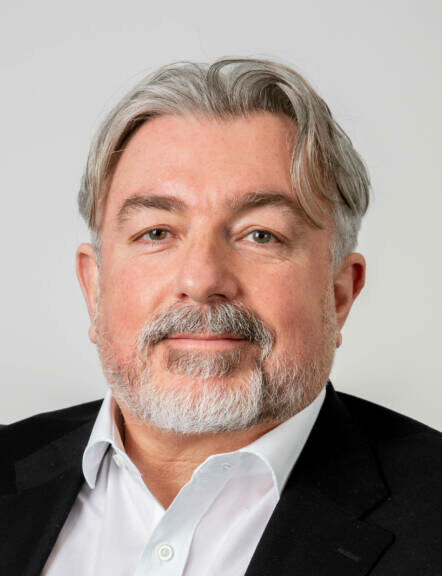 I am a businessperson, entrepreneur, and non-executive director with over 27 years of experience. As a passionate technologist, I have run several technology firms, one which has spun out, and I continue to run Interdirect, the prominent, Milton Keynes-based marketing agency I founded in 1995.

In 2014, I co-founded the Milton Keynes Business Achievement Awards (MKBAA), the region's largest and most coveted awards ceremony which, throughout its ten-year history, has grown annually. MKBAA brings together the largest and most diverse gathering of influential people to be found in the same room, on any night, in MK. In addition, since 2019, I have chaired the Milton Keynes Business Leadership Partnership, MK's leading business network. MKBLP is a membership organisation that represents and promotes the business interests of our members and other businesspeople in MK and its surrounding area.

My other non-executive roles include a trusteeship for The Safety Centre charity, vice-presidency of the Milton Keynes Community Foundation, and now a proud member of MKUH's Council of Governors.
Healthwatch MK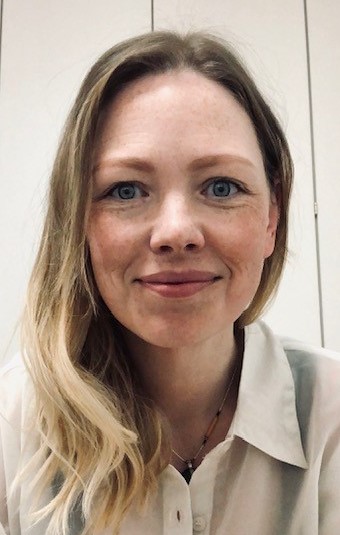 I am the Chief Executive of Healthwatch Milton Keynes, the independent local champion for people in receipt of health and social care services in Milton Keynes. I became an appointed governor in 2017 when I joined Healthwatch Milton Keynes. I have worked in the charitable sector in Milton Keynes for 13 years as a senior manager for young people's sexual health services and as CEO of Healthwatch Milton Keynes. As an experienced champion of people's voices, I'm keen to ensure that Healthwatch Milton Keynes represents the voice of the patients of Milton Keynes University Hospital through my role on the Council of Governors. Outside of my work, I am a mother to two young sons in a British-Italian household where I spend a lot of my time cooking and doing home crafts with my boys.
Milton Keynes Council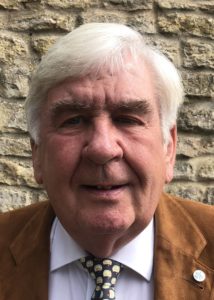 I have spent nearly 50 years working in IT, with roles in project leadership, senior management, sales and latterly project management. In the 1980s I enjoyed a role as Head of IT at Granada Television in Manchester, overseeing the introduction of computers to programme makers. I was also Executive Office Manager for Milton Keynes South MP Iain Stewart, facilitating his engagement with the local community. I have been a ward councillor at Milton Keynes Council since 2011, and I was Mayor of Milton Keynes in 2015/2016, during which time MKUH Cancer Centre charity which was one of my charities for the year, along with the Mayoress.

I am married to Vicki, we live in Emberton, and we have one daughter. Sport has been a major part of my life, particularly rugby union and tennis. I enjoy travel and walking (usually with between one and three dogs!). I firmly believe that if you put effort into a community, you will get much from it.