Armed Forces Staff Network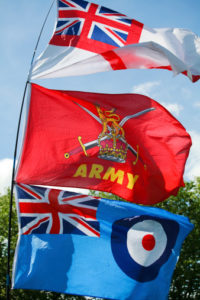 MKUH has signed the Armed Forces Covenant, a pledge to support patients who are veterans, staff who are reservists or spouses of members of the armed forces, and to establishing links with veteran services so that both staff and patients can access the support they need.
Just one year after signing the covenant, the Trust received the MOD Employer Recognition Silver Award, reflecting our commitment to staff with links to the Armed Forces community, recognising the value the skills, qualifications and experience they bring, and promoting the excellent work of our reserve forces.
Our Armed Forces Staff Network helps identify and bring together employees at the Trust with an armed forces link or an interest in supporting the local Armed Forces community. The network provides a safe and familiar environment for members to reflect on their service days, remain informed about what's going on locally for veterans, reservists and their families and find out what specialist support is available to those who serve, and have served.
Contact
Last Modified: 3:54pm 15/02/2023