Last Modified: 3:53pm 25/10/2022
Outpatient Clinics
Clinics are mainly held in the Outpatients Department, which is accessible from the main entrance of the hospital. The letter confirming an outpatient appointment should include details of where to go, the nearest car park and which reception desk to check in at. If it doesn't, please call 01908 997 050 or email [email protected].
Our hospital uses a colour coded zone system for locations, as below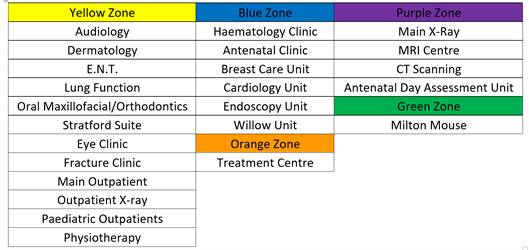 You may be offered a telephone or video appointment where it is appropriate to do so.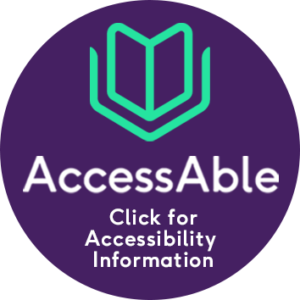 Accessibility
MKUH has partnered with AccessAble in order to provide a detailed access guide for the public. This guide lets you know what access will be available when you visit our hospital and services. In order to find out more about the route you will use for the Outpatients department please follow this link: https://www.accessable.co.uk
patients should use the number on their appointment letter to contact the hospital.