New electronic patient record system at MKUH
A new electronic patient record system that will improve the way Milton Keynes University Hopsital cares for local people is set to go live at the hospital from 18 May 2018.
The electronic patient record system is called eCARE. It is more than just a new computer system. It will give the hospital's staff access to improved up-to-date information so that they can deliver safer, more efficient and more timely care.
The electronic patient record system will collate patient details in one easy-to-access place that is secure and confidential. This includes medical history, laboratory test results, allergies and current prescriptions. Previously, this information may have been stored in many different places and in many different forms. Often, these were not easily accessible to clinicians and patients may have had to repeatedly give the same information as they moved through the hospital. eCARE will help to prevent this.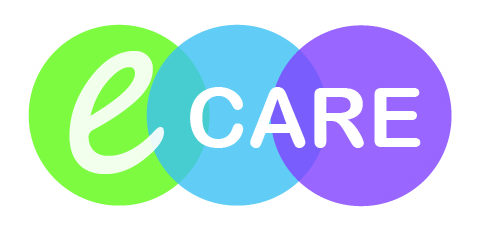 As each department and ward at the hospital switches over to eCARE from 18 May, staff may temporarily have to document patient details on paper which will later be logged onto the electronic patient record system.
During this period and the week's after eCARE 'goes live' it may take a little longer than usual to process patient information. We would ask for your patience and understanding during this period.
Caroline Hutton, Director of Operations at the hospital, said: "This is a hugely positive step forward for the hospital, our staff and our patients. It will ultimately improve the already excellent care we offer local people. Hospitals up and down the country are implementing or looking to implement similar systems to make sure patients are enjoying all the benefits that new technology can offer. It is exciting that we will soon be able to offer these benefits."
"eCARE will reduce the time it takes to record and access relevant information about a patient's health, care and treatment whilst also helping to improve safety through many intuitive alerts and double checks. Our staff have all completed relevant training and preparations for the new system but we would still ask for patience while we acclimatise to eCARE. In the long run it will hugely benefit us all."
eCARE will provide many new benefits to care at the hospital.
In addition to better managing a patient's care in hospital, eCARE will:
Support clinical decision-making and care planning to improve safety and patient experience
Give the hospital's doctors and nurses access to real-time patient information, helping them plan the right treatment more easily
Allow GPs to view hospital records of patients under their care
Contain a full audit trail so that information on who has accessed patient records is fully recorded
Once eCARE is live, patients may see hospital staff working in a different way. Staff may spend more time at a computer so they can access and utilise all of the relevant information to deliver excellent care. This may be a different experience for patients initially, however it will ultimately result in quicker, safer and improved treatment for the people of Milton Keynes.
Last Modified: 11:19am 05/10/2018
For all media enquiries please contact [email protected]