eCARE is now live at the hospital
The hospital's new electronic patient record 'eCARE' has now gone live in all inpatient areas of the hospital.
eCARE will help the hospital to deliver better, safer care to patients and was implemented over the weekend of 19 and 20 May. Work continues today in our outpatients department to implement the system.
The new patient record system will give the hospital's staff access to improved up-to-date medical information. And help them to give patients more efficient and timely treatment, while also ensuring that patient's don't have to keep repeating their information.
All staff have made extensive preparations for eCARE but during the following weeks it may take a little longer than usual to process patient information while they get used to the system. We would ask for your patience and understanding during this period.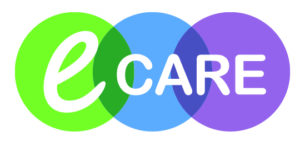 Patients may see hospital staff working in a different way while using the new system. They may be spending more time at a computer so they can access and utilise all of the relevant information to deliver excellent care.
This may be a different experience for patients initially but will ultimately result in quicker, safer and improved treatment for the people of Milton Keynes.
Last Modified: 11:19am 05/10/2018
For all media enquiries please contact [email protected]