Local artist paints for Breast Care Unit
A Milton Keynes artist has donated two pieces of art to the hospital's Breast Care Unit to thank them for the kind and compassionate care they gave his mother.
JJ Stellitano, who has made art for a host of celebrities, delivered two canvases to the breast care unit on Thursday and says he is already planning his next piece for them.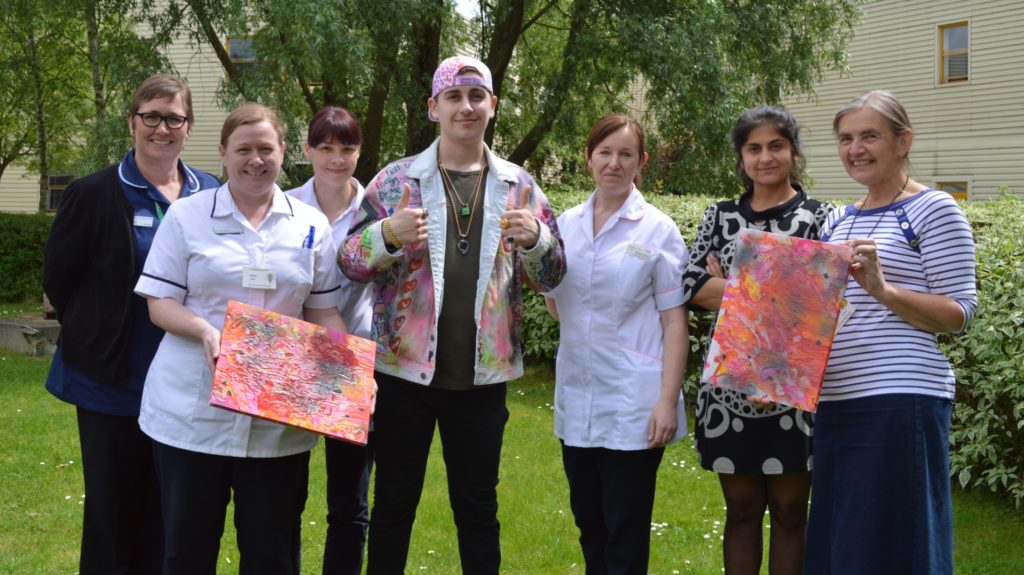 "I just wanted to give back to the hospital and the people that helped my mum get better," he explained. "It was my way of thanking them. I wanted to give them something that would help the patients feel more relaxed and at ease when they visit."
"I used pink in the two pieces as it is synonymous with breast cancer awareness campaigns and took an abstract approach so patients and staff can interpret them however they like. I'm thinking my next piece might be something that can be hung from the ceiling and the nurses and I have already discussed some ideas."
The unit staff said the pieces of art will take pride of place on their walls and were full of suggestions of themes for JJ's next project.
As well as JJ's art, you will find pieces from local people adorning walls all over the hospital. Local charity MK Arts for Health, who use arts and creativity to improve health and wellbeing, have nearly 400 artworks on display at the hospital and offer an annual programme of temporary exhibitions.
Last Modified: 2:43pm 03/10/2018
For all media enquiries please contact [email protected]