MKUH officially opens main entrance
Milton Keynes University Hospital's new main entrance was officially opened on Thursday 13 July.
The main entrance, located outside the main outpatients building, was formally unveiled by Milton Keynes University Hospital Chief Executive Joe Harrison and Mayor of Milton Keynes Councillor David Hopkins. The two were further joined by local MPs Mark Lancaster and Iain Stewart as well as staff members involved in the project from across the hospital.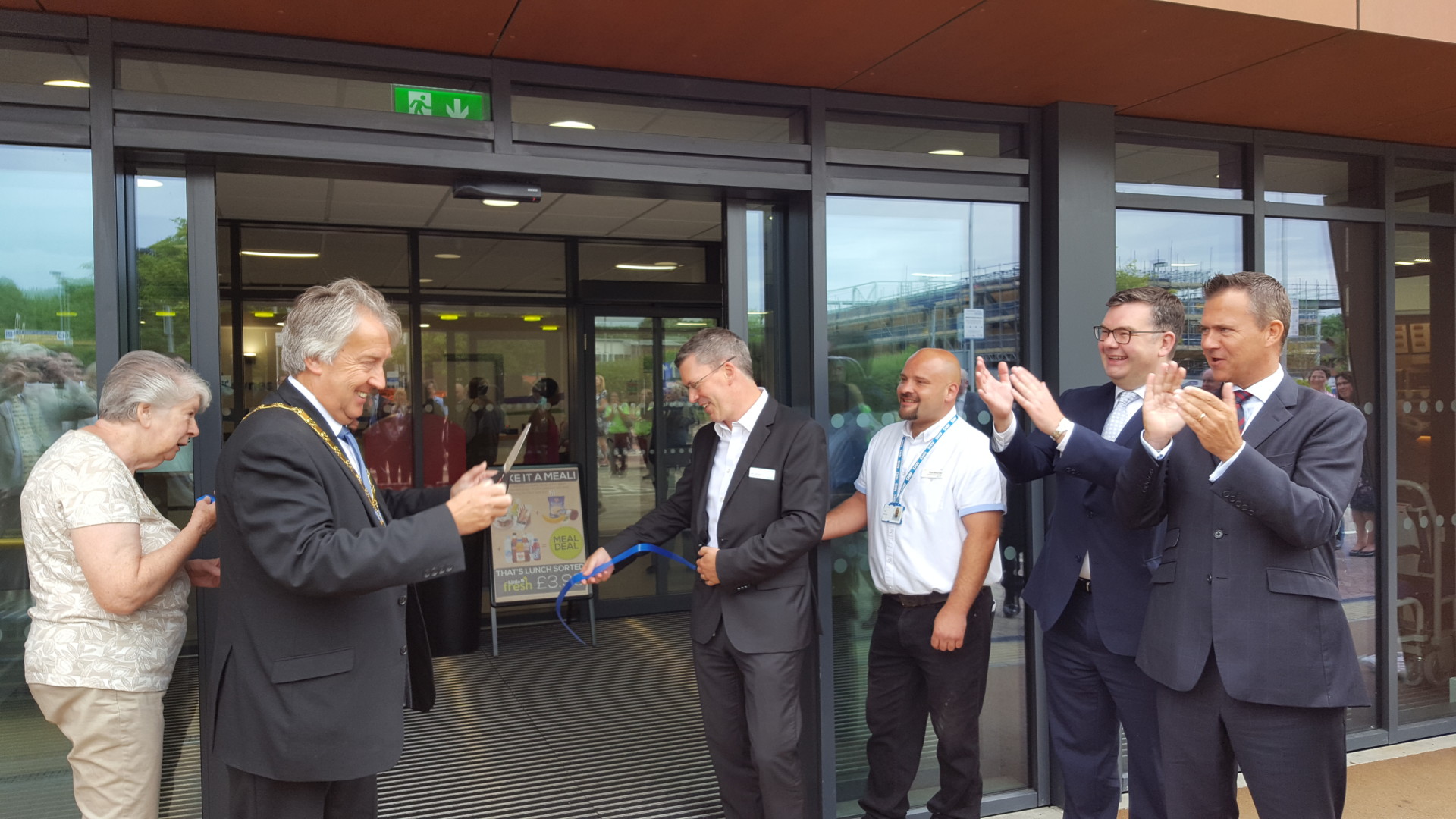 The formal opening signifies the completion of work on the area, following the construction of a link corridor between the main entrance and main outpatients – ensuring all access into the hospital is connected and undercover.
Presenting at the opening, MKUH Chief Executive Joe Harrison said: "Our new main entrance provides a fantastic front door for staff, patients and visitors of the hospital with all the facilities and amenities that you would expect to see. Already it has made a significant difference to the experience our patients receive here and I know that this will only continue to develop.
"This is another important milestone in our aim to provide exceptional patient care and services and with plans to increase the facilities offered at MKUH over the coming years, I look forward to welcoming you all to similar events in the future."
The main entrance at the hospital offers a Costa Coffee shop, a Subway restaurant and a Little Fresh convenience store. Patients, visitors and staff are further able to benefit from a manned reception desk, a Patient Advice and Liaison Service (PALS) lounge and an Information, Advice and Support Centre provided by Carers Milton Keynes and Age UK Milton Keynes.
For further details on the opening of the main entrance, including opening hours and changes to access, please visit http://bit.ly/MKUHImprovements.
Last Modified: 4:53pm 21/09/2018
For all media enquiries please contact [email protected]