HCA shortlisted for prestigious award
Milton Keynes University Hospital HCA Claire Norton has been shortlisted for an Our Health Heroes Award – and voting is open to see if she can become the national winner.
Claire, who is a HCA in the Children's Emergency Department, was shortlisted in the Clinical Support Worker of the Year category of the Skills For Health awards in recognition of her work to improve the experience of children in hospital.
The award statement says: 'Taking on the role of play specialist, Claire creates a welcoming, safe and caring environment for children and families, whilst treating minor injuries on the most uncooperative and scared patients. In her own time, she has now started a play specialist course, to enhance her knowledge. During the pandemic she has created a large visual display in the waiting room, showing patients the faces behind the masks – enabling children to see what staff look like and reducing anxiety.'
Claire was carefully selected by the Our Health Heroes Awards industry-led judging panel and is now through to the national final, where it is now the public's turn to vote for who you want to be crowned national winners of the awards. Voting is open now and closes on 8 February 2021. Winners will be announced at the virtual awards ceremony on 23 March 2021.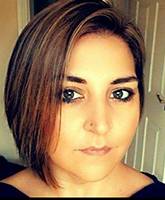 Claire said: "I cannot express how grateful I am; to even be considered is great privilege. I would firstly like to thank my wonderful team for all their support, especially when they involve my weird and wonderful ideas. I truly believe they made me the HCA I am today. Secondly, I would like to thank my children, Megan and Ben, for their support and understanding. Over my nine years of working in Children's Emergency Department, I believe that every patient and parent should feel comfortable in the hospital environment – this has led me to work with charities in my free time, including the fantastic company TLC. With the use of the teddy bears from TLC, I can show the patient and their parents how the next steps in their treatment will be carried out. I have also used my free time to gain knowledge on special needs, such as autism, to make children with special needs feel at ease when being treated.
"I also think it is important to not only treat our patients but educate them on their health and wellbeing – this has led to me creating education boards throughout our paediatric area. I would like to also congratulate my fellow finalists and thank my wonderful team again for all their hard work."
In a statement, the Trust said: 'We are delighted that Claire's work with as part of #TeamMKUH has been recognised by winning a finalist spot in the Clinical Support Worker of the Year category as part of the Our Health Heroes Awards. It is incredibly important to recognise the efforts of staff, especially in this difficult period for all. We would encourage people to vote for Claire as a national winner as she fully deserves the recognition for her tireless efforts to improve the service to patients in our Children's Emergency Department and their parents.'
Vote for Claire to win the @skillsforhealth #OurHealthHeroes award by clicking here.
The Our Health Heroes Awards, are a celebration of the healthcare workforce. They are hosted by Skills for Health and supported by UNISON, NHS Employers and Bevan Brittan. The awards aim to recognise the hard work of the nation's Healthcare Heroes; whether they are support workers, apprentices, integrated teams or workforce planners. Public votes make up 50% of the overall score, with the additional 50% made up of judging scores, which have been awarded during the shortlisting process.
Last Modified: 3:21pm 18/01/2021
For all media enquiries please contact [email protected]