Experience of Care Week at MKUH – Hidden Stars
Milton Keynes University Hospital is this week celebrating Experience of Care Week to highlight individual members of staff – our 'Hidden Stars' – who have gone above and beyond in their roles.
Every member of staff contributes to the experience that our patients and their families have whilst in our care so, between Monday 27 April and Saturday 2 May, we will be sharing some of the fabulous work staff are doing in response to the COVID-19 pandemic on Twitter and Facebook to recognise the value of each and every member of staff who is making a difference.
Monday's Hidden Star was Francesco (Frank) Fiore, the Trust's Catering Manager.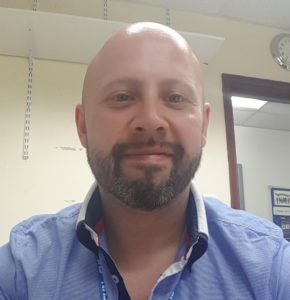 Frank, who joined the Trust in March 2020, said: "COVID-19 has changed the direction of my life. I joined MKUH after selling my own business.
"Hearing this was a crazy time to join the NHS made me a little scared as working in the NHS we have people's loved ones' health in our hands in one form or another. I have always been passionate about patients' care and food as we are providing patients with the one medicine that we take even when we are well. I'm glad this is my way of doing my bit.
"I am proud to work in the NHS at this difficult time but more proud to also contribute to the happiness of the MKUH staff team through their tummies.
"COVID-19 takes up most of my day, supporting staff and keeping our service going, but it just fills me with confidence that once the storm has passed the Catering      department will bounce back and continue to make a difference to patients and staff at MKUH."
Stay tuned on our social media channels for more Hidden Stars this week!
Last Modified: 11:25am 28/04/2020
For all media enquiries please contact [email protected]