Covid-19 swab pod re-opens
Our Covid-19 swab pods units have now successfully re-opened in their new location in Car Park B. The two units, which are used to screen patients for Covid-19 before they come into the hospital for planned treatment, are located to the rear of the car park as outlined in the map below.
The facilities are designed to ensure patients do not enter the hospital with Covid-19 and is not used to actively test individuals who believe they have the virus. It is safe for any patients, visitors or staff working or passing through that area of the site.
As previously communicated, to ensure patients using the swab pod can enter the car park without charge, we have extended the time allowed for free parking from 15 minutes to 30 minutes in Car Park B only.
Access into and out of Car Park B, the Cancer Centre and Cardiology has not changed as a result of this relocation.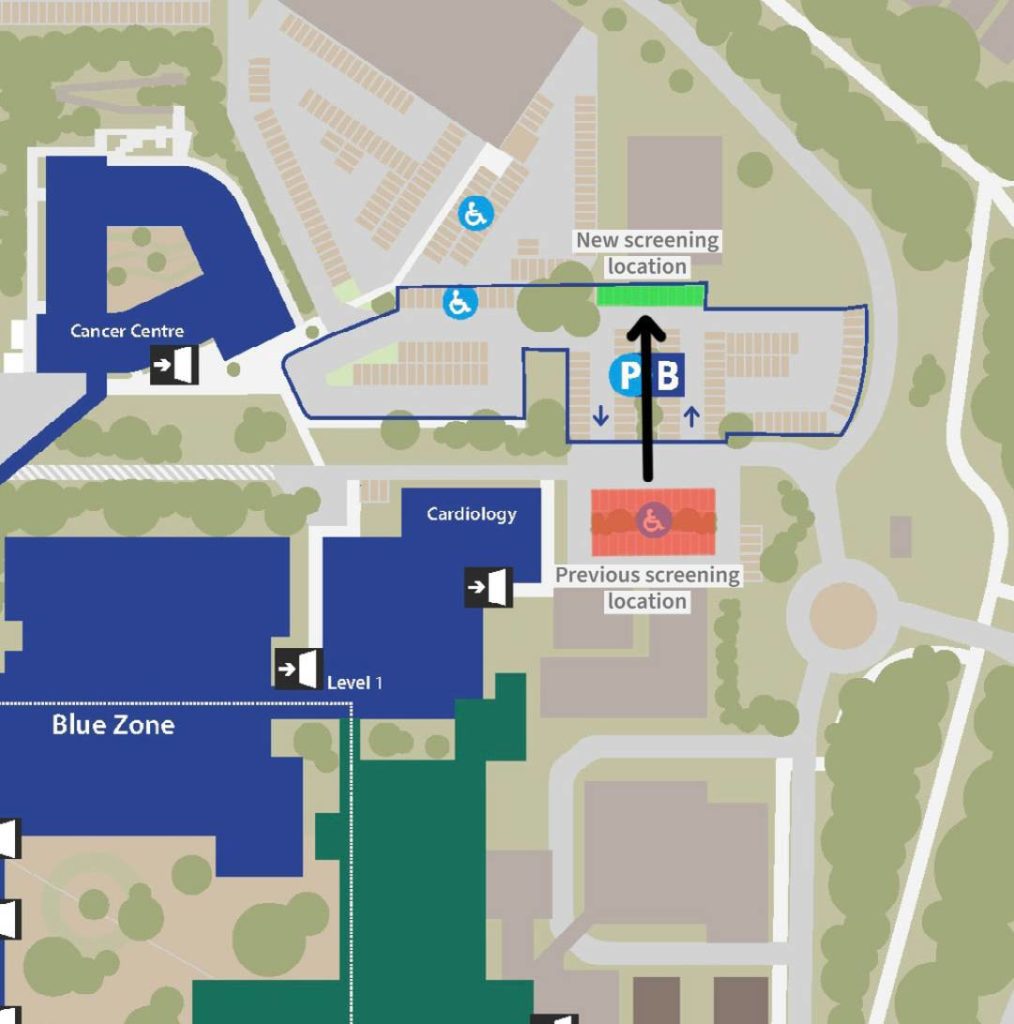 Last Modified: 5:02pm 15/03/2022
For all media enquiries please contact [email protected]