Meet the Team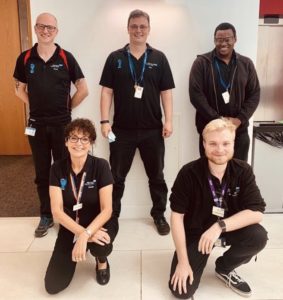 Clinical Leads for Simulation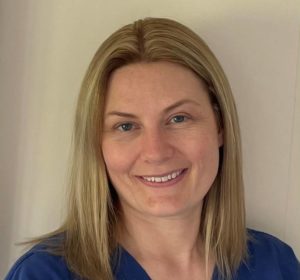 Dr Caroline Walker
Caroline joined MKUH as a Consultant in Anaesthesia and ICM in 2014 and took on the role of Clinical Lead of Simulation in 2018. She trained as a registrar in the Oxford region and in SW Thames prior to that. She has also spent during her training in Australia and in the Army Reserves.
In her role as Clinical Lead for Simulation, she has a particular interest in 'point of care' simulation and using simulation to improve interprofessional team effectiveness, patient processes and pathways.
She has completed a PG Cert in Medical Education, is a QSIR practitioner, an associate member of the CIEHF and is currently also RCoA College Tutor for Anaesthetics.
She has developed and regularly delivers the Simulation Faculty Development Day and Human Factors Workshops. She also supports a wide range of Anaesthetic, ICU and wider trust and undergraduate simulation.
Caroline, along with the team, are working to provide a comprehensive range of simulation throughout UBMS and the Trust and is happy to be approached to support the development of further training programmes.
---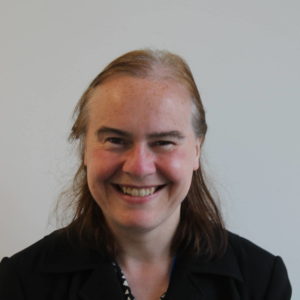 Ms Rachel Soulsby
---
Clinical Skills and Simulation Team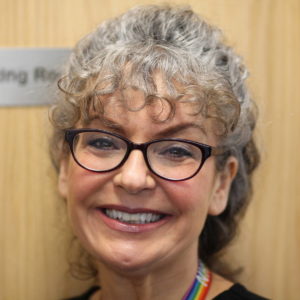 Stella Williams
Christella (Stella) is a registered Nurse and Midwife and is the Clinical skills & simulation manager at MKUH. She has been a mentor to students since 1995. Stella was an ED sister and one of the country's first Emergency Nurse Practitioners in 1996. In 2005 Stella studied to become a Midwife and her dissertation on promoting normal birth was published in Midirs journal in 2007. Stella has taught antenatal classes, active birth workshops and Hypnobirthing since 2007. In her last Midwifery post Stella was instrumental in promoting 'normality' for women and designed and delivered 'normal birth workshops' for newly qualified midwives and was awarded for her efforts. Stella left clinical practice in 2018 to focus on simulation-based education. Her first exposure to simulation was in 2005 as a Midwife and she was totally hooked on the concept of immersing oneself into a scenario to gain the maximum learning potential. Stella is part way through her Master's degree and hopes to complete it with the PG Cert course. Stella is trained to deliver Human Factors to staff and takes great pride in contributing to patient safety activities and awareness. Stella is passionate about ensuring learners gain the maximum benefit from their simulation based educational activities and feels very privileged to have a great team to work with.
---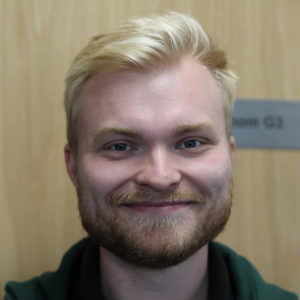 Matt Batten
---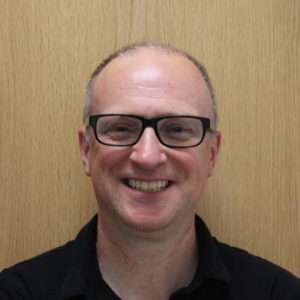 Peter Sleeman-Barker
Peter joined the NHS in 1986, working in the Theatre Sterile Supply Unit as an assistant and subsequent supervisor. He then started his training as an Operating Department Assistant in 1988, at the same hospital, The Royal Sussex County Hospital in Brighton, qualifying in 1990.
In 1991 he relocated to Oxford taking the role of Scrub Operating Department Practitioner in Ear Nose & Throat, at The Radcliffe Infirmary. His scrub role expanded through time, encompassing Head & Neck Surgery, Plastics Reconstructive Surgery, and Neurosurgery.
In 2007 The Radcliffe Infirmary closed, and surgical specialties were all move to the West Wing, The John Radcliffe Hospital where he was appointed as a Senior Operating Department Practitioner, in 2008, and reaching the position of Deputy Perioperative Team Leader in Ear, Nose & Throat in 2015.
Peter joined MKUH as a Clinical Skills & Simulation Educator in 2018. His main responsibilities are split between The University of Buckingham Medical Students and MKUH staff, developing, delivering, and evaluating simulation, skills-based learning, and is a member of the Human Factors faculty, delivering Human Factors trust wide, and to UBMS students.
He takes an active role, along with the SimMK Team, in facilitating regional simulation training days, and delivering simulation and skills training to external healthcare providers.
Peter posts regularly on the SimMK Twitter page, @SimMKUH, so look at what we've been up to recently.
---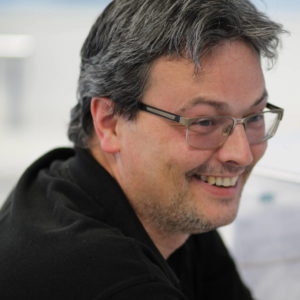 Alan Hayward
---
Rudi Roberts
I joined the Clinical Skills and Simulation Team in 2018, and as the Simulation Technician I'm responsible for the manikins and clinical skills equipment. The phrase that I don't want to hear is "help, it's not working!" so I use my audio/visual skills to make sure our learners have problem-free access to streaming and other equipment during their sessions.
My experience with video also means I have been involved with filming and editing videos that they can use for education and training. I particularly enjoy working with different members of the Trust to produce engaging content for staff and students.
I take a keen interest in new technologies that can be used to aid education and currently use our VR equipment and resources to help the medical students practice their skills. If you have any ideas about how the Simulation Team can help you, do not hesitate to contact the team.
Last Modified: 3:07pm 01/11/2021