The road to recovery: One of MKUH's longest serving Covid-19 patients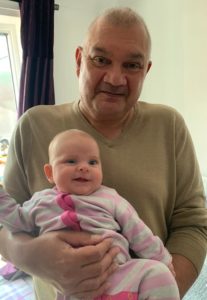 Staff at Milton Keynes University Hospital have been praised by one of its longest-staying Covid-19 patients who spent over nine weeks in hospital.
Since being discharged in June, Rudi Herrmann, 62, has continued his recovery and returned to work, and has also met for the first time his granddaughter, Indi, who was born in MKUH's Labour Ward whilst he received care and treatment in a different part of the hospital at the same time.
Rudi's stay at MKUH started in April when, soon after being admitted, he was moved to the hospital's Intensive Treatment Unit (ITU) and intubated and ventilated, spending fifteen days sedated in order to receive the treatments for his illness. Eventually he emerged from the coma and, after spending time on several wards, including being readmitted to ITU, he eventually was discharged. His recovery continues to this day.
On Wednesday 23 September, Rudi returned to MKUH for the first time since being discharged, for a three-month follow-up appointment.
Rudi, who has been able to spend time with Indi as part of a support bubble, said: "I find it very hard to find the words to say how thankful and truly grateful I am to all the staff at the hospital that looked after me. The statistics were not in my favour when I was placed on the ventilator but due to the dedication and unbelievably hard work of all the staff, I am one of the lucky ones.
"The ITU team in particular are priceless. When I came off the ventilator, I was unable to do anything for myself. I could not feed myself, wash myself or mobilise myself. Everyone should realise that this is a very serious virus with very serious symptoms. We all need to do everything we possibly can to beat it. With the support of the staff, especially physiotherapists, when I was discharged I was able to walk by myself which was a hurdle I did not think I would be able to overcome. My recovery is all down the hard work of the staff at MKUH. Thank you all so much. I am forever grateful to each and every one of you." Whilst in hospital, Rudi was unable to meet his granddaughter, Indi, but did finally get to meet her after being discharged in June.
Rudi said: "While I was staying in hospital I was able to see Indi via video call, for which I was ever-so-grateful, and when I finally got to meet her several weeks later, it was very emotional of course. I'm so glad I am now able to spend time with her and the rest of my family."
Sister Sarah Gladwin, who was one of the staff members who treated Rudi, said on behalf of the team: "We are absolutely delighted with Rudi's continued recovery and the fact he's been able to go back to work and get back to some sort of normality. There were so many staff who were involved in Rudi's care and treatment – too many to name here – and it is heartening for the whole team to hear his kind words.
"At the same time, Rudi's case is an example of just how dangerous this virus is and we urge all members of the public to do whatever they can to stay safe, avoid the virus and avoid giving it to others in order to save lives."
Below: Rudi with members of #TeamMKUH in a socially-distanced photo.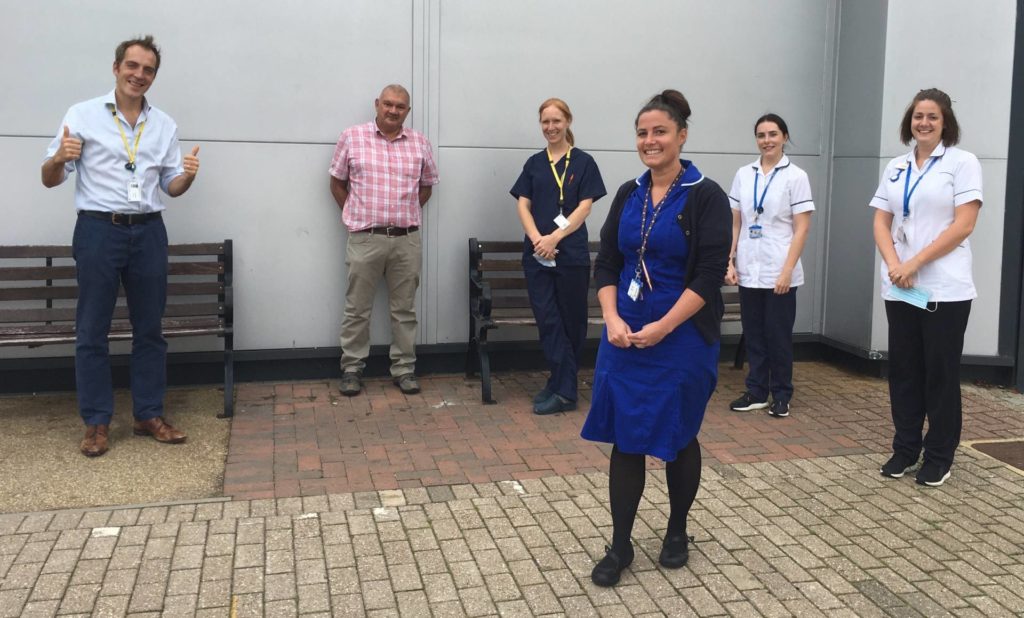 Last Modified: 9:14am 03/11/2020
For all media enquiries please contact [email protected]