#TeamMKUH Staff Awards 2023 – Patient's Choice Award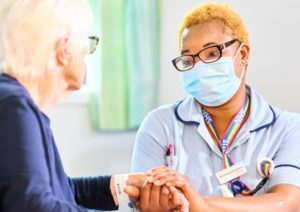 We have opened our nominations for the #TeamMKUH Staff Awards 2023!
We need your help to celebrate the incredible people who work for us – the staff who help to deliver exceptional patient care with compassion, skill and innovation both directly and indirectly. These are the people who make a real difference to patients and their families.
If you feel a member of staff has made a difference to the level of care you have had here at MKUH, give them some recognition by nominating them for our Patient's Choice category!
Nominations close at 11:59pm on Friday 31 March 2023.