Staff parking spaces added, ring road close
Milton Keynes University Hospital is adding more than 50 new staff parking spaces at the north of the hospital ring road on Friday 1 November.
The new spaces will mean that the ring road will become one-way, with traffic travelling clockwise-only between Marlborough House and the entrance to Car Park G (staff multi-storey) – this stretch of road is marked red on the map.
Works to add these spaces will start from 2359hrs on Tuesday 29 October and are scheduled to finish at 2359hrs on Thursday 31 October. This stretch of road will be closed during this period.
The spaces will be available only to staff that hold a current staff parking e-permit and parking enforcement teams will patrol the area from 1 November. Traffic calming measures will also be installed in this area to ensure drivers that park in the spaces can exit their vehicles safely.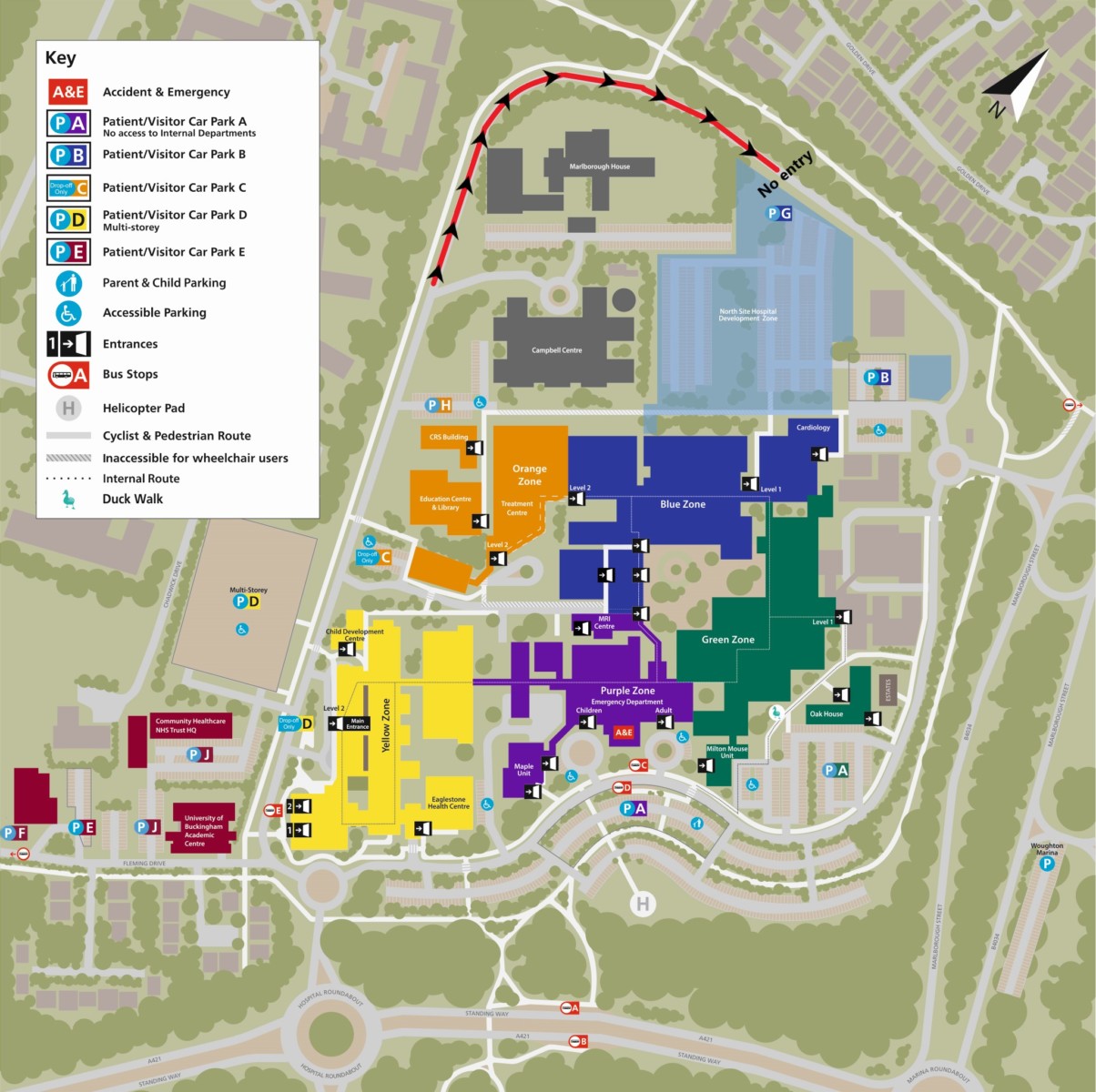 Last Modified: 2:21pm 29/10/2019
For all media enquiries please contact [email protected]