Questions about asthma? Ask the experts!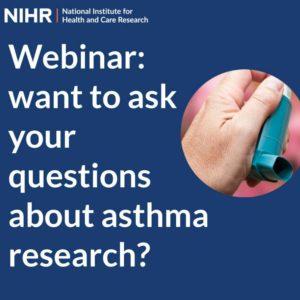 The public are invited to a Q&A webinar to ask questions of a leading expert about the latest research into asthma.
The University of Oxford's Prof Tim Hinks will take questions in an 'ask the expert' event on Wednesday 17 May, 7pm to 8pm.
Asking your questions will be Victoria Sargent, who has had asthma since she was 19 and has participated in research trials.
Guests must sign up in advance via this link where they can enter their question. They will also be able to ask their question during the event in the text box provided.
Those unable to attend can provide their email address using the above form to be sent a link to a recording of the event. For queries, please email [email protected].
Last Modified: 1:51pm 11/05/2023
For all media enquiries please contact [email protected]