Paediatric Nurse Recruitment Day – Saturday 28 January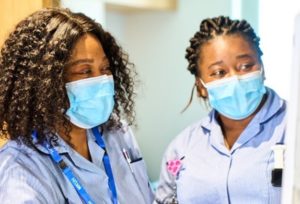 With a dedicated Women's and Children's Hospital in the works as part of the New Hospital Programme, there has never been a better time to join the Paediatric Team at MKUH!
If you're interested in joining #TeamMKUH as a Staff Nurse or Nurse Associate in Paediatrics, come along to the Academic Centre at MKUH on Saturday 28 January between 10am and 2pm.
Interviews will be conducted on the day with the option to apply beforehand by clicking the links below.
Staff Nurse: http://jobs.mkhospital.nhs.uk/job/v4919733
Nurse Associate: http://jobs.mkhospital.nhs.uk/job/v4918667
We look forward to seeing you there!
Last Modified: 4:38pm 16/01/2023
For all media enquiries please contact [email protected]