Organ Donation Success at MKUH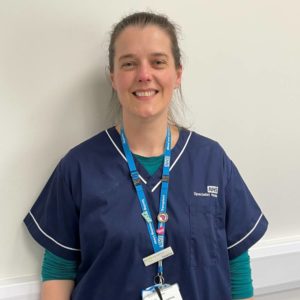 The final wishes of six dying patients at Milton Keynes University Hospital were successfully achieved last year – leading to 13 organs including liver and kidneys being transplanted to help save the lives of others. The generosity of these patients and their families means that the year ending March 2023 led to more organs being donated by patients at MKUH than ever before.
Medical Director Ian Reckless said: "Organ donation is an incredibly generous gift. Some lives are saved, and others are truly transformed. The circumstances of organ donation are such that there is invariably sadness too – with a donor coming to the end of their life too soon. For families, donation often brings them real solace, and this can also last a lifetime.
"We don't have a neurological intensive care unit at MKUH, and we are not a major trauma centre. We could perhaps think that our role in facilitating organ donation would be limited. However, the work of our dedicated colleagues led to the identification of potential organ donors. They were all referred appropriately to the organ donation team to ensure that conversations could be held. Processes were followed to enable organ donation to proceed and these dying patients were able to fulfil their last wish – for their organs to be used to help others."
Specialist Nurse for Organ Donation, Rosanna Sharples, is based at MKUH, but covers a large area which includes 16 hospitals. She works very closely with the families when it is known that a loved one is coming to end of life.
"It is a very thorough and sensitive process and I act as the advocate for the patient, ensuring that their wishes and those of their families are adhered to throughout the entire process," says Rosanna. "Then I work with the Intensive Care Unit to ensure those wishes are fulfilled. For the families to know that their loved ones' generosity has potentially helped save the lives of others can offer some solace at a time of great sadness."
Rosanna believes the increase in organ donation is partly due to increased awareness of the difference it can make to others.
"Awareness has become so much higher over the past few years due to the Organ Donation (Deemed Consent) Bill, also known as 'Max and Keira's Law', which happened in May 2020. Organ donation and the conversations around it have become much more normalised," she adds.
In addition to the donation of solid organs such as kidneys, many patients also donate what is known as tissue, such as heart valves or corneas, to enable those who receive them to have an improved quality of life.
Last Modified: 1:53pm 11/05/2023
For all media enquiries please contact [email protected]