Hold My Hand Initiative Launched at MKUH
A new initiative called 'Hold My Hand' has been set up at Milton Keynes University Hospital to be there for our patients nearing the end of their life whilst family members are not able to come and visit.
The service 'Hold My Hand' was set up by Occupational Therapist Lynn Boddy after one of her colleagues wanted to be spend some time with a patient but was unfortunately too late.
Lynn said "It is an absolute privilege to spend time with the patients. Some patients receive letters from their families and you learn so much about them as a person from reading the letters and seeing their reactions to them. It is hopefully also a comfort to families as they know their relative isn't on their own when reaching the end of their life."
Lynn added that for the team "it is so nice to sit with someone for an hour, it's a peaceful time and therapeutic for us in a way."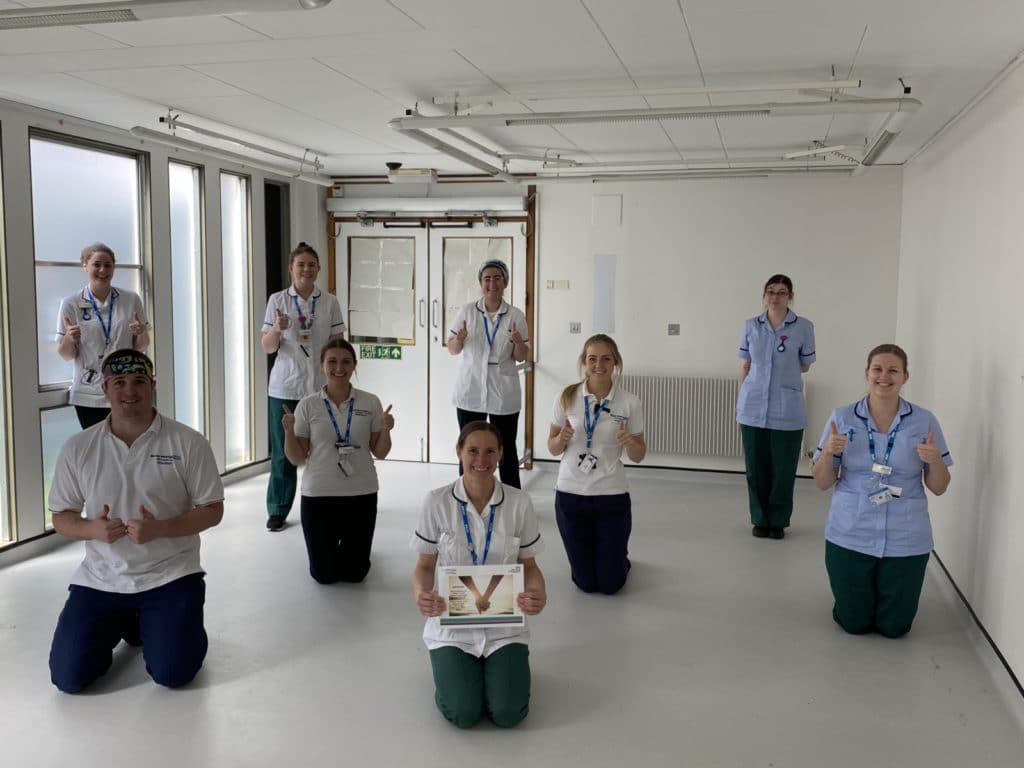 The initiative has been running for two weeks with around 20 Physios and Occupational Therapists signing up to be a part of the scheme. The team sits with around four patients a day and Lynn herself has sat with two patients so far this week. This service is offered Monday to Friday between 0800 -1600hrs with the team sitting with a range of patients offering support and comfort during this time.
Lynn said she felt supported by all those at #TeamMKUH and that this has meant the initiative has been able to get going so quickly. The team are working with the Palliative Care and End of Life team as well as therapy managers and have taken this opportunity to help make an improvement in patient care during such a difficult time for many.
"Now is a good opportunity to think of new initiatives and people have been so receptive and supportive to help me get it going."
Last Modified: 4:17pm 01/05/2020
For all media enquiries please contact [email protected]