Head and Neck Cancer Support Group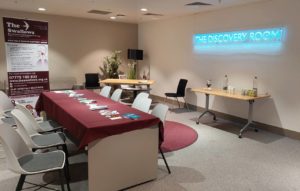 Are you or a loved one affected by head and neck cancers? If so, you might like to go along to The Swallows Head and Neck Cancer Support Group.
The next meeting is on Wednesday 14th June, from 5.30pm to 6.45pm in the Discovery Room, (near the Ori café) on the first floor of John Lewis in Central Milton Keynes. The group, run by MKUH's Macmillan Head and Neck Cancer Specialist Nurse Amanda Naylor, offers a warm welcome, plenty of useful information and a chance to meet others with shared experience.
The group meets in the same location on the second Wednesday of every month.
Last Modified: 8:54am 09/06/2023
For all media enquiries please contact [email protected]