Dedicated Home Birth Service Launched
A new dedicated Home Birth Service comes into operation on November 23  2016. This will give women and their families in Milton Keynes a fundamental choice in how and where their baby is delivered. This is a change from the current service, where home births are done by a community team.
The launch of the new service, which is run by Milton Keynes University Hospital (MKUH), is the culmination of months of planning. It incorporates NICE recommendations on choosing a planned place to give birth and The 'National Maternity Review', which sets national standards for maternity services.
The new service is led by senior midwife Anna-Marie Madeley. She says it brings a new caliber of choice and quality of care for expectant mothers in Milton Keynes; "Women can come to us directly, access our service in early pregnancy and ensure we understand exactly how they want to give birth at home".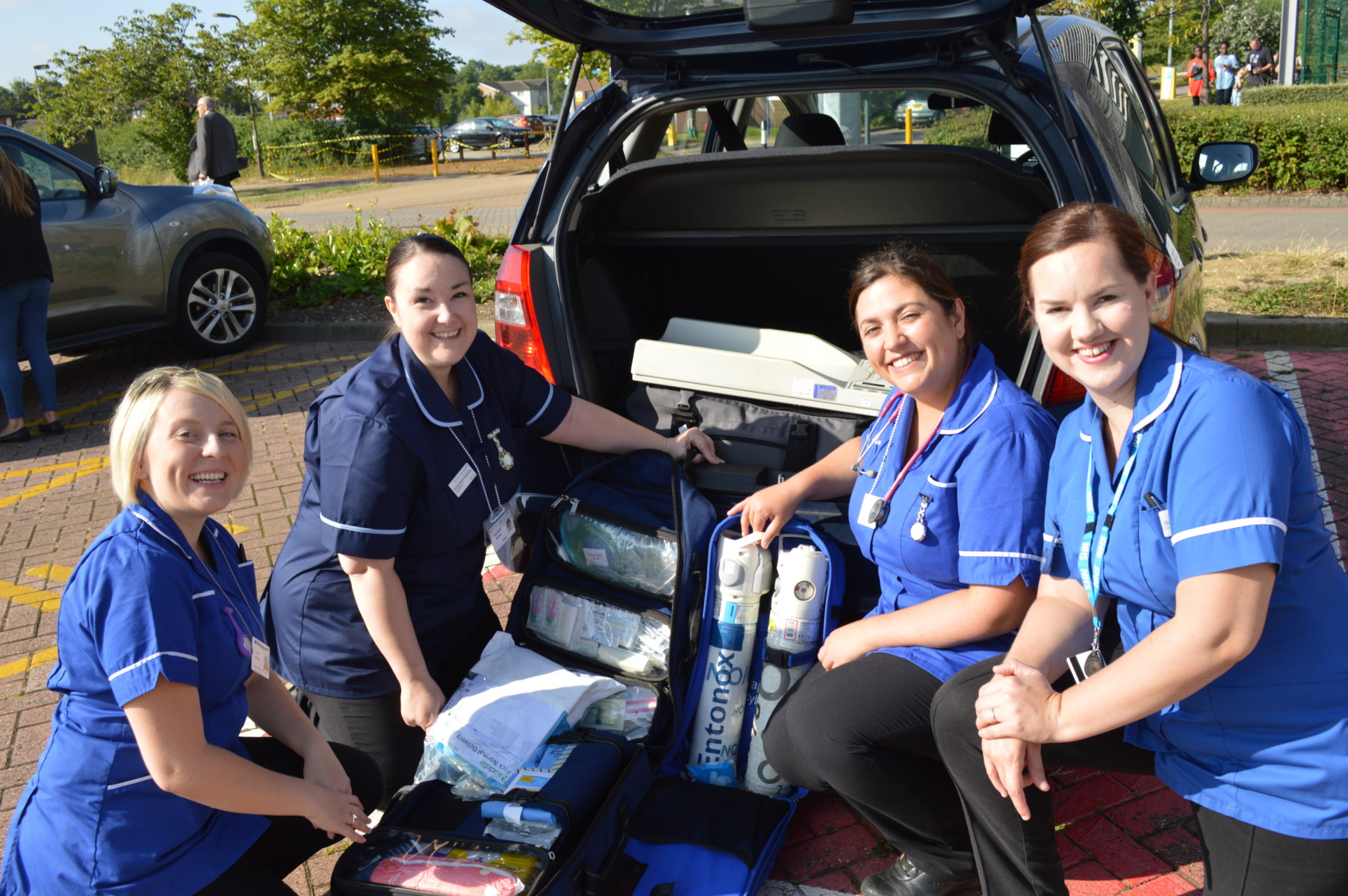 Giving birth at home leads to a shorter labour than in a hospital environment with less need for pain relief or intervention for women at low risk of complications. This accounts for 85% of pregnancies according to research published in the Birth Place Study of 2011. Improving outcomes for women and babies is the prime mover for this initiative. The target for the new service is to raise the current rate of home births in Milton Keynes from 2% to between 5% and 10% over the next two years.
The new Home Birth Service is supported by community midwifery services in Milton Keynes.
It will offer one-to-one care with two midwives attending each birth around the clock. Fiona West, Children, Young People and Maternity Commissioner at NHS Milton Keynes CCG, said: "For many women, home is the most comfortable and desirable place to deliver their baby. We're really pleased that this new team of experts is in place to make this a reality."
"The benefits of giving birth in your own home are tremendous" said Anna-Marie. "Women are more in control, their dedicated midwives understand exactly what the birth plan is and of course the atmosphere encourages endorphins to flood into the body and help the birth progress naturally".
The holistic approach of the new service allows the midwives to bring continuity of care throughout pregnancy, during labour and after the baby is born.
It also heralds an exciting innovation to 'Meet the Midwife' at regular meetings. This is where parents can discuss the option of home birth, meet other families and the Midwives providing the service. Dates and more information can be found on the MKUH Facebook Page.
Last Modified: 1:55pm 03/10/2018
For all media enquiries please contact [email protected]