Construction work underway on new Radiotherapy Centre at MKUH
Construction work on Milton Keynes University Hospital's (MKUH) brand-new Radiotherapy Centre has officially begun, with a ground-breaking ceremony celebrating the start of work on-site.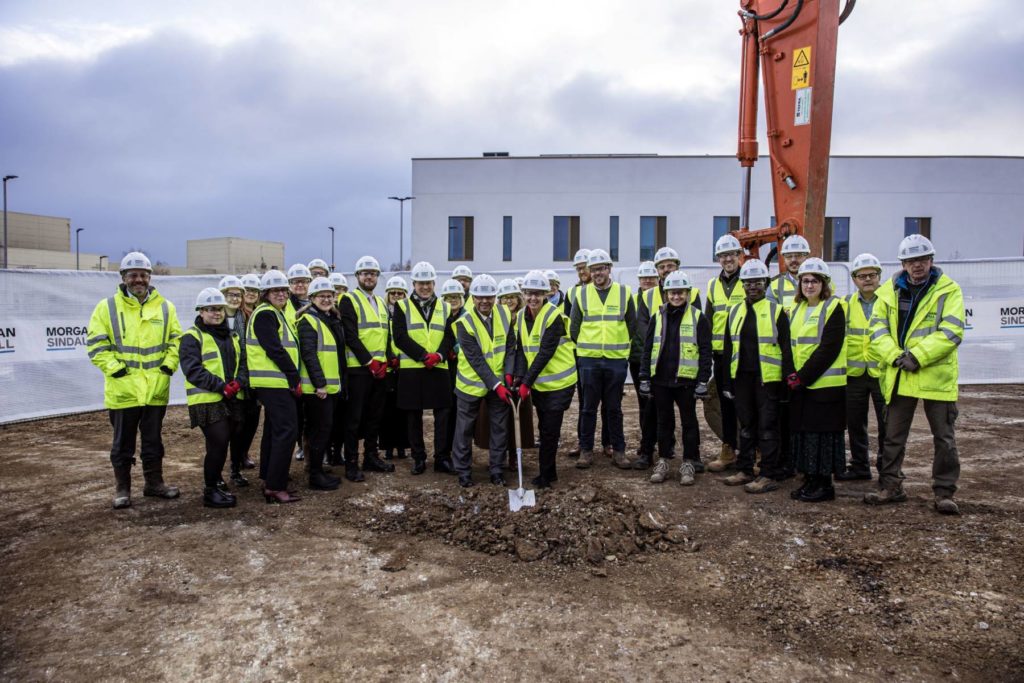 The new Radiotherapy Centre, which will be located adjacent to the Cancer Centre, will complete the cancer services offering available at MKUH, improving access to healthcare for Milton Keynes residents.
Currently, patients in Milton Keynes have to travel to neighbouring hospitals for Radiotherapy treatment, with Oxford University Hospitals (OUH) being the local specialist site. This new facility, which is being delivered in partnership with OUH, will ensure patients will no longer have to make long journeys to receive their care, enabling them to have their treatment closer to home.
Sally Burnie, Head of Cancer Services at Milton Keynes University Hospital, said: "We are seeing some people having to make a hundred mile round-trip to access their radiotherapy treatment, and this can be for several weeks. To have this new centre for our patients and their families really is fantastic and having this service closer to home not only enhances their care but also drastically cuts travel and reduces their anxiety at a very difficult time."
Once complete, the Radiotherapy Centre will house two state-of-the-art medical linear accelerator (Linac) bunkers and will include a main reception, consultation rooms and a CT scanner area. Direct internal access from the Cancer Centre will also be available, allowing patients to move between the two facilities as part of their treatment.
The ground-breaking event, which took place on 14th December, was attended by partners who have all been integral to the development of the Radiotherapy Centre project, including Oxford University Hospitals, Milton Keynes Council and members of the design team. The construction is being led by Morgan Sindall and is expected to be completed in spring 2024.
Professor Joe Harrison, Chief Executive at Milton Keynes University Hospital, said: "We are delighted to have started construction work on what will be a hugely significant facility for local people. Through developing radiotherapy services on-site, this will complete our cancer services offering, improving patient outcomes and the experience that they receive while at our hospital. We look forward to working closely with our partners across the region to bring this new centre to life for our patients."
Further information on our Radiotherapy Centre can be found here.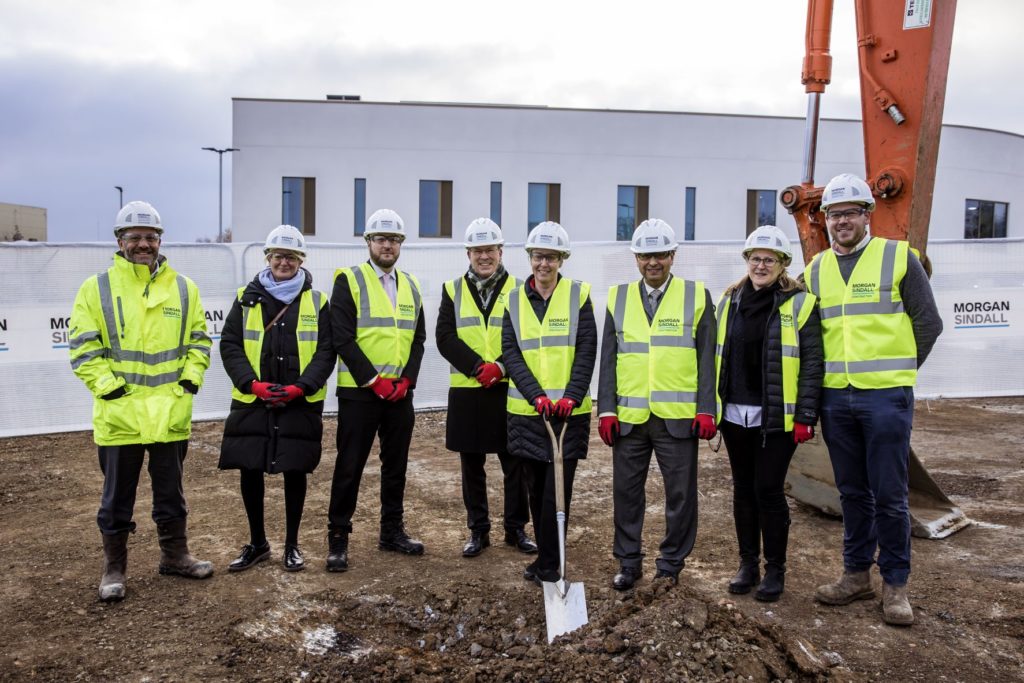 Last Modified: 9:40am 25/01/2023
For all media enquiries please contact [email protected]