Advent calendars delivered to patients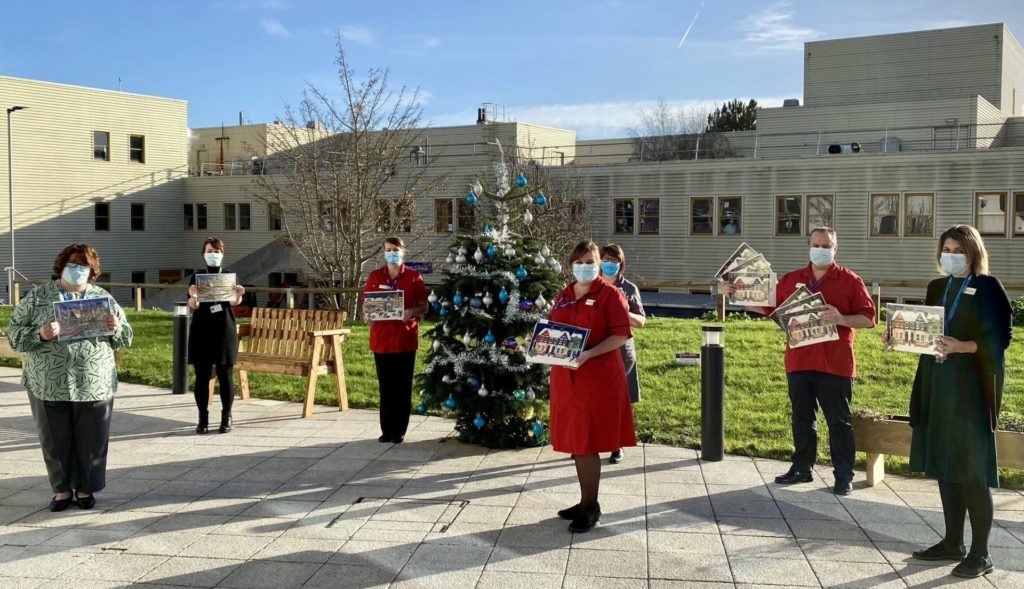 Milton Keynes University Hospital patients were offered advent calendars on 1 December – by the Trust's Senior Nursing Team.
The team delivered the gifts to all patients who wanted one, as a special treat for the festive season. The traditional advent calendars (without chocolate) were funded following a cash donation from MK company Ingram Micro UK. Milton Keynes Hospital Charity then sourced the calendars from Leighton Buzzard-based firm CS House of Cards.
When receiving their advent calendars, some patients had commented it had been years since they had last opened one in childhood.
Chief Nurse Nicky Burns-Muir, who was one of the team to deliver the advent calendars, said: "Times are particularly tough for our patients, who are unable to receive visitors due to the restrictions currently in effect at the hospital. It's a nice little treat for the patients in these difficult times. A massive thank you to Milton Keynes Hospital Charity, Ingram Micro UK and CS House of Cards for helping to make this possible."
Vanessa Holmes, Head of Charity at MKUH, said: "It's been such a privilege for the charity to work on this. A huge thank to the team at Ingram Micro UK who funded the advent calendars, and CS House of Cards for responding to our request so quickly. We've loved hearing how patients have enjoyed opening their calendars – and that these small acts of kindness really do make a difference."
Last Modified: 12:23pm 04/12/2020
For all media enquiries please contact [email protected]