Communications
The Trust Communications team are responsible for all internal communications and engagement with staff as well as external communications to the public, patients, the media and other healthcare providers in Milton Keynes.
Our job is to:
Closely manage the 'brand' of Milton Keynes University Hospital to create a positive and transparent public image for the hospital, publicising the great work that we do, but also being honest when things go wrong.
Facilitate communications between the board and staff, and also between staff groups, to share important information, good news and best practice.
Provide patients and public with the information they need, clearly and in line with corporate identity, to improve patient experience.
How do we do this?
Producing newsletters, including the CEO weekly message;
Organise regular staff forums, like the weekly Q&As via Teams;
Overseeing all content on public website and Trust intranet, making sure it's up-to-date and accessible;
Manage social media, ensuring timely response to issues;
Manage brand, corporate identity, design and publication of corporate materials;
Managing all press/media enquiries;
Supporting all projects across the Trust, delivering comms that keep staff well informed, like eCARE;
Organising all corporate events, like Event in the Tent;
Managing staff award schemes, like the Annual Staff Awards and Long Service Awards;
Communications campaigns that support the hospital strategy and objectives, for example the Smoke Free campaign.
How we can help you
If you have any good news, we want to hear it so that we can share and promote. Email us at [email protected]
If you are planning any communications activities (events, webpages, promotional materials such as guides, booklets, posters) then contact us as early as possible so we can advise you appropriately and make sure your product does what you need it to do, looks great and follows corporate branding.
To help you when producing your own materials we have created a number of templates and guides, head to the resources section to find out more.
Working with us
If you have a project or campaign that would like us to work on – please contact us via our mailbox ([email protected]) in the first instance, or give us a call on ext. 86217.
The team is made up of the following people. Please feel free to get in contact with any ideas or campaigns.
Sam Holden, Assistant Director of Communications and Engagement, [email protected]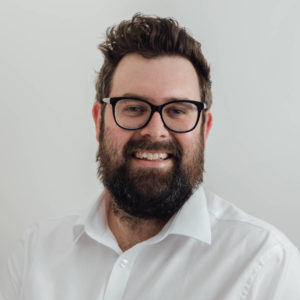 Having started out as a journalist, I'm delighted to say I've spent the last six years putting my storytelling skills to good use by trying to improve the way we communicate both internally and externally.
You might have seen me traipsing TV news crews around the hospital, lugging boxes of goodies to Event in the Tent or staff awards, or (depending on who you ask) marching to Costa (other coffee brands are available) for a much needed caffeine fix. All of these are equally important.
Whether it's good or bad news, and whether it affects my colleagues or our patients, it's our job in the communications and engagement team to ensure that everyone that comes into contact with our hospital feels informed and involved.
As well as leading the brilliant colleagues on this page, I lead communications and engagement on the biggest projects and the burning issues in the hospital. This includes eCARE, our COVID-19 response and anything in the national media spotlight.
I particularly enjoy the parts of my job where I get to see the genuine difference our work makes (like at our annual staff awards) and am very proud of the strides forward we've taken as a team in recent years, with the introduction of Event in the Tent, our response to the pandemic and MKUH's growing profile with national media as particular highlights.
Of course, we don't always get it right and are always looking for ways we can do better. If you have any suggestions or issues to raise, or general questions about how comms can support you,  please do not hesitate to contact me.
---
Jacob Prichard, Deputy Head of Communications and Engagement, [email protected]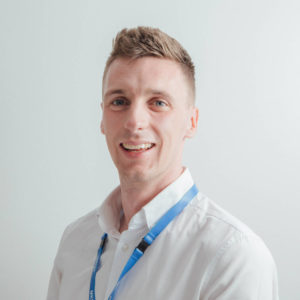 I am responsible for coordinating and managing all communications and engagement activity relating to the strategic estate developments across the hospital site, including our new Pathway Unit, Surgery Block and Women's and Children's Hospital. This involves understanding the needs of all key stakeholders, from our staff to patients and members of the public, to ensure these new buildings are fit for purpose now and in the future.
Not only will these infrastructure changes influence the way we work operationally, they will allow us to clinically provide a better service and experience for patients. Therefore it is vital they are adequately involved and updated throughout the duration of our programme.
As part of my role I further support the digital agenda of the Trust, looking at ways in which we introduce new systems and technologies to ensure that the right staff are in the right place at the right time to deliver the best possible care for our patients.
I am able to provide advice, guidance, support and creative ideas on how we communicate and engage with stakeholders on these projects as well as on a range of other initiatives.
---
Alice Fiancet, Communications Manager, [email protected]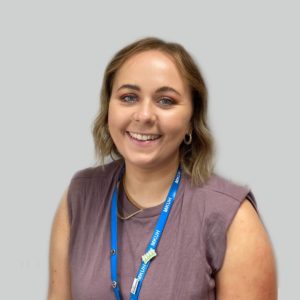 I am responsible for coordinating and managing all internal communications and engagement including the Staff Awards, Event in the Tent and running weekly Q&A sessions with the executive team. Internal communications is what keeps our staff informed and up-to-date with what is going on at the hospital and is a vital tool for any organisation as diverse as ours.
As part of my role I also look after the digital sites available to the Trust including the Trust's external website.  I look after the creation of all internal newsletters and can help you to create engaging content which can be used both internally and shared on our social media channels.
I am able to provide advice, guidance, support and creative ideas on how we communicate and engage with staff, patients and their relatives both in the hospital and the community.
---
Cara Crotty, Content and Design Officer, [email protected]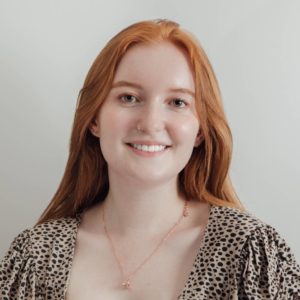 I joined the team in 2019, and I am responsible for the coordination and management of the Trust's external communications and engagement, including social media, awareness days and designing engaging content for the public.
I specialise in design based and digital communications here at the Trust, whether that be internal or external documents, social media content, intranet and website changes and updates, surveys, filming & photography, events and more. I am currently undertaking a digital illustration course to strengthen my skills.
I support my colleagues with internal and external events such as the Staff Awards and the Event in the Tent.
I am able to support you with design and digital work, as well as general communications queries too!
---
Vicky Balaktsoglou, Communications and Engagement Officer, [email protected]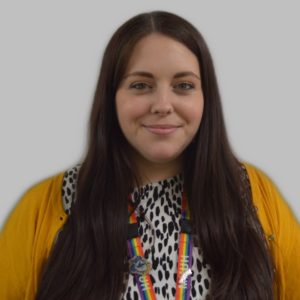 Having always had a passion for languages, I worked as a Modern Foreign Languages Teacher but left the profession once I'd had my fill of classroom displays, lesson plans, parents' evenings, and huge stacks of marking! I went on to work in B2B marketing for a number of years before joining MKUH in 2021.
In my role as Communications and Engagement Officer, I am responsible for developing and delivering communications and engagement initiatives to inform and engage both internally and externally.
This involves producing engaging digital and print content and developing and maintaining the Trust's website, intranet, CEO weekly newsletter, and social media platforms. As part of my role, I also support the organisation of Trust engagement events.
I am able to provide advice, guidance, support and creative ideas on how we communicate and engage with staff, patients, and the wider community.
---
Alison Marlow, Communications Manager, [email protected]
Last Modified: 8:43am 07/06/2022