Read our MKUH Green Plan
At Milton Keynes University Hospital (MKUH) we are proud that environmental considerations have been a priority for many years. We recognise this as part of our corporate responsibility and seek to lead as an example to other NHS providers.
Across the organisation, teams are working collaboratively on some incredible and innovative initiatives to reduce carbon emissions and improve our environmental footprint – with projects varying from the introduction of solar panels, to enhancing opportunities for biodiversity across the hospital site. All this work is being carried out in-line with supporting the national ambition.
Through reducing harmful carbon emissions, we can help improve health and quality of life. It is important that we act now so that we can continue to provide a sustainable service today and for future generations.
Through engaging with our teams on this agenda, it is clear to see the passion and enthusiasm for adopting greener ways of working, whilst placing the patient at the heart of everything we do. Our #MKUHGreenerFuture plan will create a framework for our collective efforts to reduce carbon emissions and reach our ambitious targets. We will need the help, support, and expertise of every single member of #TeamMKUH including our local community.
To read our #MKUHGreenerFuture plan, click on the image below: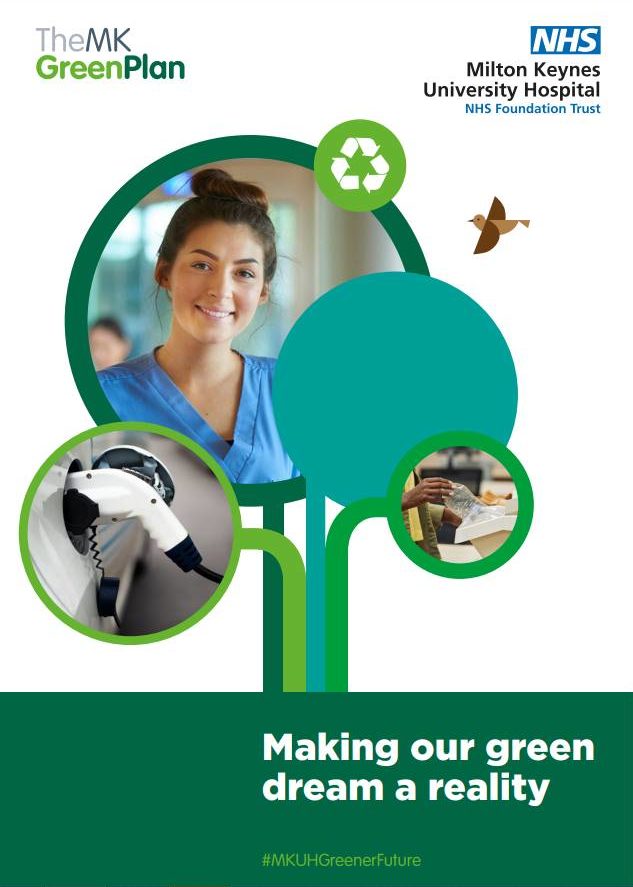 Last Modified: 3:11pm 09/02/2022