Last Modified: 4:38pm 04/05/2022
Occupational Health and Wellbeing
The Occupational Health and Wellbeing Department is committed to providing advice and support to all employees working within Milton Keynes University NHS Foundation Trust regarding Health, Safety and Wellbeing within their workplace.
Occupational Health and Wellbeing advises employer and employees about ways to help safeguard your health at work, whilst still enabling you to perform your role or to help you return to work after an illness.
We also perform other roles e.g. health surveillance and a brief description of these can be found later on.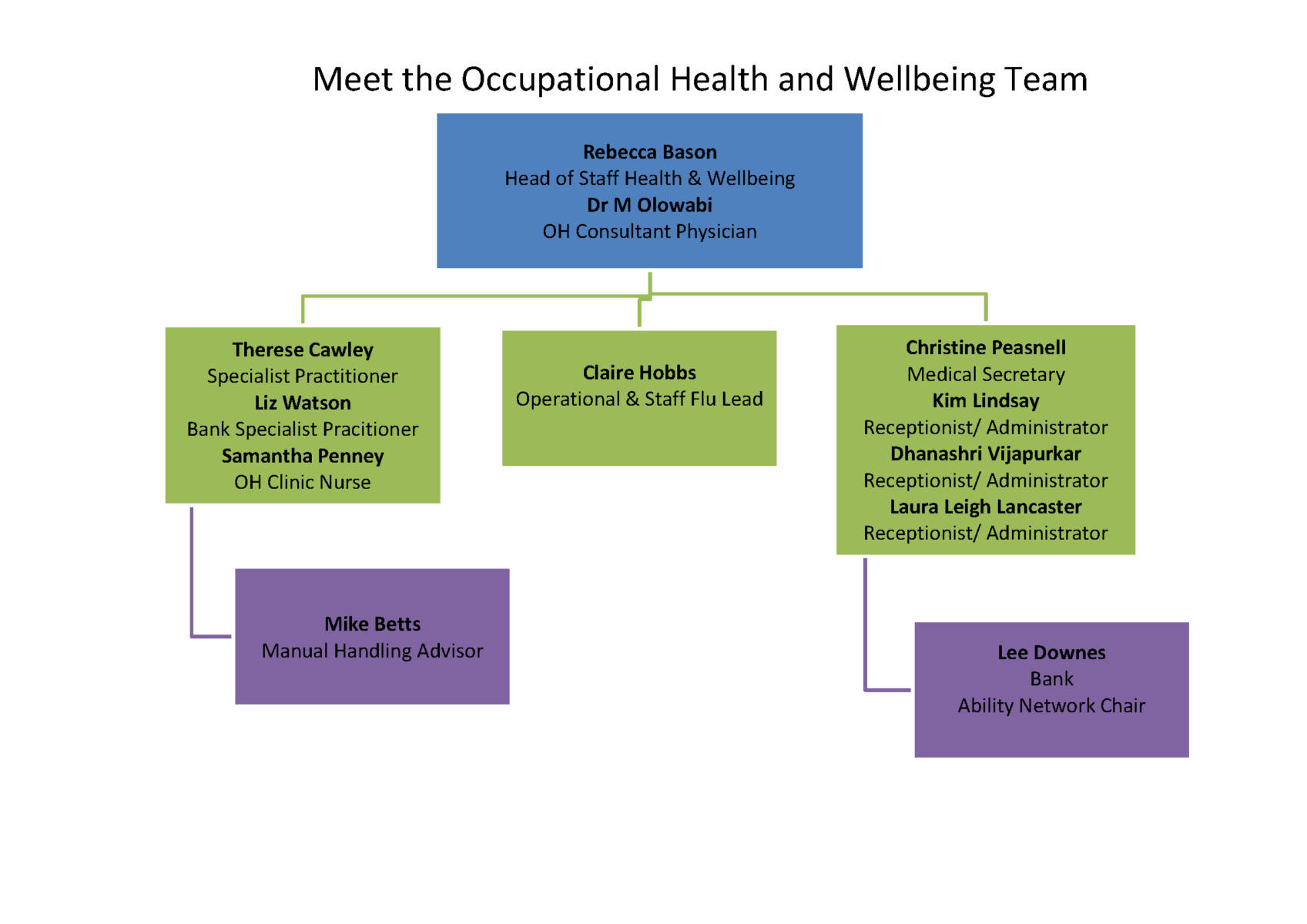 Rebecca Bason / Claire Hobbs
Monday - Friday: 8am - 4:30pm