Patient Advice and Liaison Service (PALS)
Please note, this page is printable by selecting the normal print options on your computer.
Do you need some help, advice, or information? Are you, or your loved one, concerned and need someone to talk to?
We are here to help!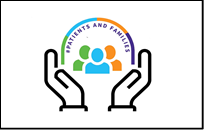 If you have any concerns about the care, you or a loved one is receiving, then please speak to the Senior Sister, Matron, or Manager in charge of the ward/department. They will help you with any issues that you may have. You can speak to any member of the ward/department to arrange this.
If you would rather speak to someone independent from the ward/department then please contact PALS.
What does PALS do?
PALS can help you with the following:
• Give advice and support and take forward any concerns you may have with the relevant ward or department
• Share positive or negative feedback with staff
• Provide information on services provided by the hospital
• Signpost you to other services in the NHS or in the community
• Provide you with the information you need to make a formal complaint
PALS liaise with hospital staff and endeavour to swiftly resolve any concerns you may have. We are here to ensure you receive the support you need to go on to have a positive experience. Please be assured that the team will keep you informed and try to reach a resolution as soon as possible.
How to contact PALS
You can contact PALS between the hours of 9:30am and 4:00pm (Monday to Friday excluding Bank Holidays) by:
• Visiting the PALS office in Main Reception. You may be asked to book an appointment to discuss your concerns fully with a PALS officer.
• Calling 01908 995 954 – please leave a message if you reach the answer phone, the team will return your call that day or as soon as possible the following day
• Text 07773 577 923 and PALS will call you back
• Email: [email protected]
• Visit our website at https://www.mkuh.nhs.uk/
• Arrange a virtual meeting if you do not wish to attend the hospital.
If you wish to put your issues in writing please write to us:
PALS team
Main Reception
Milton Keynes University Hospital
Standing Way
Eaglestone
Milton Keynes
MK6 5LD
Please ensure you give us all of your details and a contact telephone number so that we can call you and discuss your concerns further.
What if PALS are not able to resolve my concern to my satisfaction?
The PALS team will be able to explain how to make a formal complaint by referring you to the Complaints team. The Complaints team will work with you to ensure that your complaint is formally
investigated by the relevant staff. A response will be given in either a written format or by way of a formal meeting with appropriate staff.