Nasal douching
Please note, this page is printable by selecting the normal print options on your computer.
With extra inflammation in the nose or sinuses (e.g. in sinusitis or after nasal / sinus surgery) there are greater amounts of mucous, crusts or blood clots.
A salt/bicarbonate solution to cleanse ('douche') the nose will help to soften and remove the mucous/ crusts/ blood clots.
Douching is a very important part of care after sinus / nasal surgery as it is impossible to fully clean the surgical site by any other means. The area will heal better and faster if this advice is adhered to.
Dissolve:
¼ level teaspoon of kitchen salt
¼ level teaspoon of bicarbonate of soda (not baking soda) in
½ pint of lukewarm water
(or the small white pot you may have been given at pre- assessment).
Technique: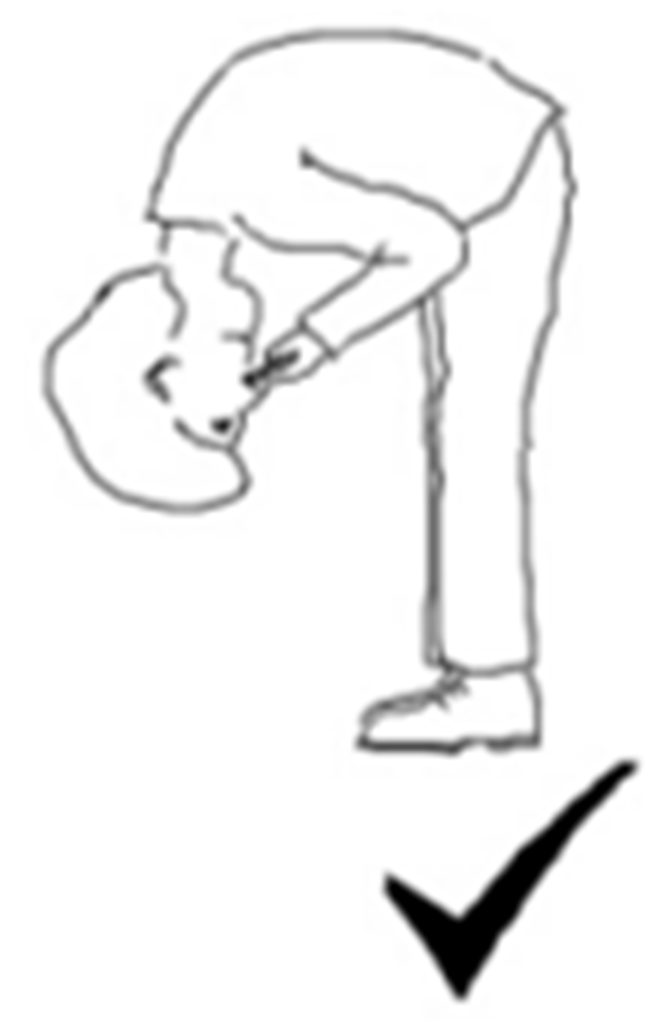 Bend your head upside down over a bowl in the bath or shower tray.
Using the syringe provided, flood the nose with the solution and hold it there for about a minute to soak in. You can gently blow bubbles through the nose to agitate the liquid and loosen the crusts and clots.
Now slowly raise the head and allow the liquid to drain. If done properly, no liquid should go down the back of the throat.
After douching, blow the nose gently. Use fresh solution daily.
Frequency:
You should aim to perform this technique five times a day (although this can be performed more frequently).
Duration: 
After sinus surgery = 6 weeks
After nasal surgery = 4 weeks
Inflammation of nose/sinuses   = 2 – 4 weeks
The douching can be continued for longer periods if found beneficial.
If it is inconvenient to do this at work, try to douche as often a possible before and after work as this will help reduce:
the risk of infection
the symptoms of nasal blockage and
speed up the healing process after surgery.