Looking After Your Chest Drain
Please note, this page is printable by selecting the normal print options on your computer.
The Pleural Space
The pleural space is a very small space between the lung and the chest wall. When fluid, blood or air collects in this space the lung cannot function adequately.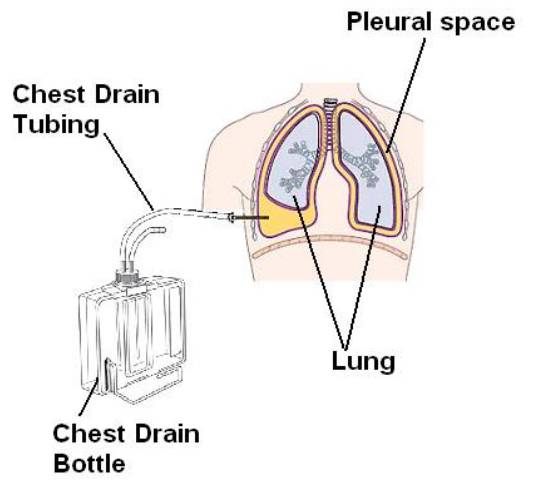 You have a chest drain for one or all of the following reasons:
• Remove air from your pleural space
• Remove fluid from your pleural space
• Remove blood from your pleural space
How to manage your chest drain
Don't worry your chest drain tube is stitched in so should not fall out however the following care should be taken.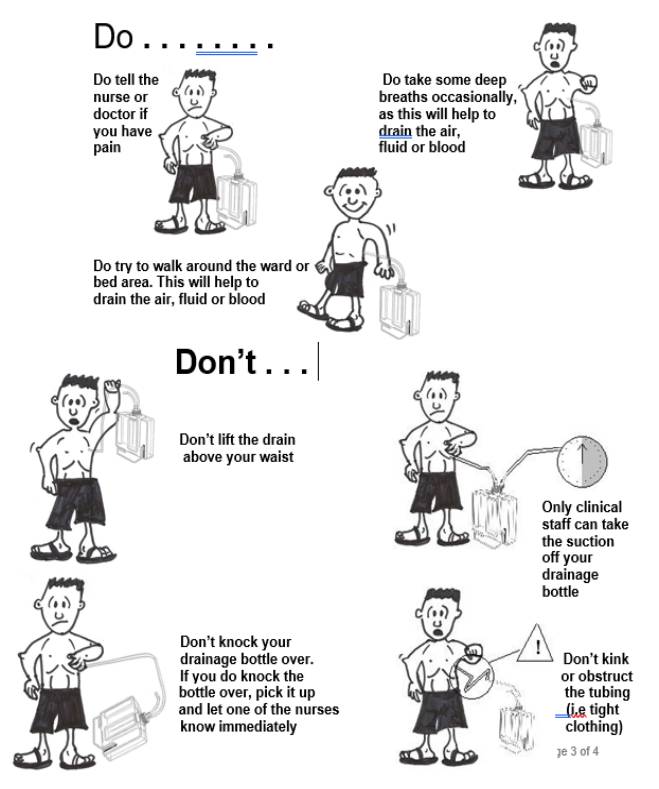 You can walk around with a chest drain. However, sometimes the doctor might want to put some gentle suction on to your drainage bottle to help remove the air, fluid or blood from your pleural
space. This will mean you will not be able to walk around so freely. You might see some bubbles in your drainage bottle. This is usually the air being drawn out of your pleural space. If the drain begins to bubble continuously, and it has not done so before, tell the nurses.
If you have any other questions, please ask one of the nurses or doctors.