Temporary footpath diversion outside the Pathway Unit
Construction of our Pathway Unit – soon to be formerly renamed the Maple Unit – continues adjacent to our A&E department. This week, our contractors Galliford Try will be lowering the kerb directly outside the front of the construction site which will then become the main access point for vehicles entering and existing the facility once it is opened.
As a result, there will be a temporary footpath diversion in place on Thursday 17th and Friday 18th June. In the section where the work is taking place, the footpath will be redirected safely around the area to ensure minimum disruption for staff, patients and members of the public. The diversion will be within the fenced off boundary segregated from the construction site and signage will be in place so that the correct and safe route is taken by all.
This temporary diversion is shown on the map below in red. The footpath will be back in its usual operation from 19th June.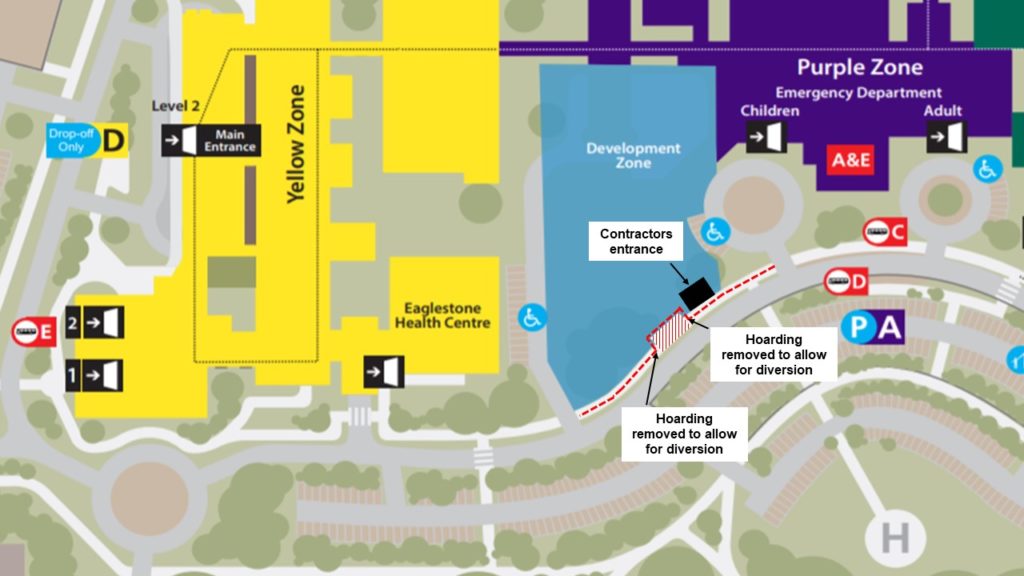 Last Modified: 9:12am 17/06/2021
For all media enquiries please contact [email protected]