Second vaccinations now being administered at MKUH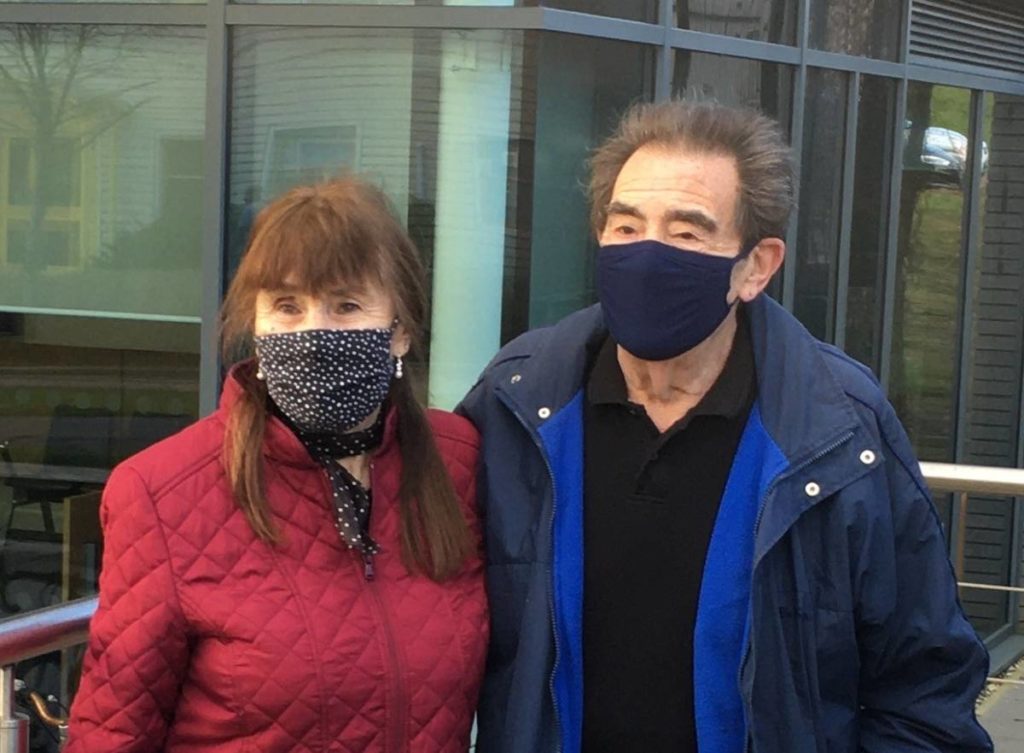 Milton Keynes University Hospital (MKUH) have now started to administer second / booster COVID-19 vaccinations to patients.
Hospital staff began operating one of the UK's first regional Vaccination Centres on the site of the hospital on 8 December 2020, since which time around 20,000 vaccinations have been administered.
On Tuesday 23 February, the first patients to receive their second vaccinations at the hospital arrived at the centre. Among them were Barbara and Arthur Simper who, having been among the first patients in the UK to receive their first vaccination at MKUH on 8 December, returned to the hospital for their second dose.
Barbara, 82, (pictured above with husband Arthur, 86) said: "We were delighted to receive the second vaccination and the service at the hospital has been absolutely brilliant. I want to have a normal life again. I miss out on seeing my grandchildren and I miss them so much. I want to get to know my granddaughter, who is two years old. I'm like a stranger to her. But now the future is looking brighter. The vaccine keeps us safe."
Arthur, who worked in the MKUH Estates team for 17 years, said: "The staff are so friendly and the process was smooth. I felt relaxed about it all. Hopefully soon now we will be able to meet up with the rest of the family."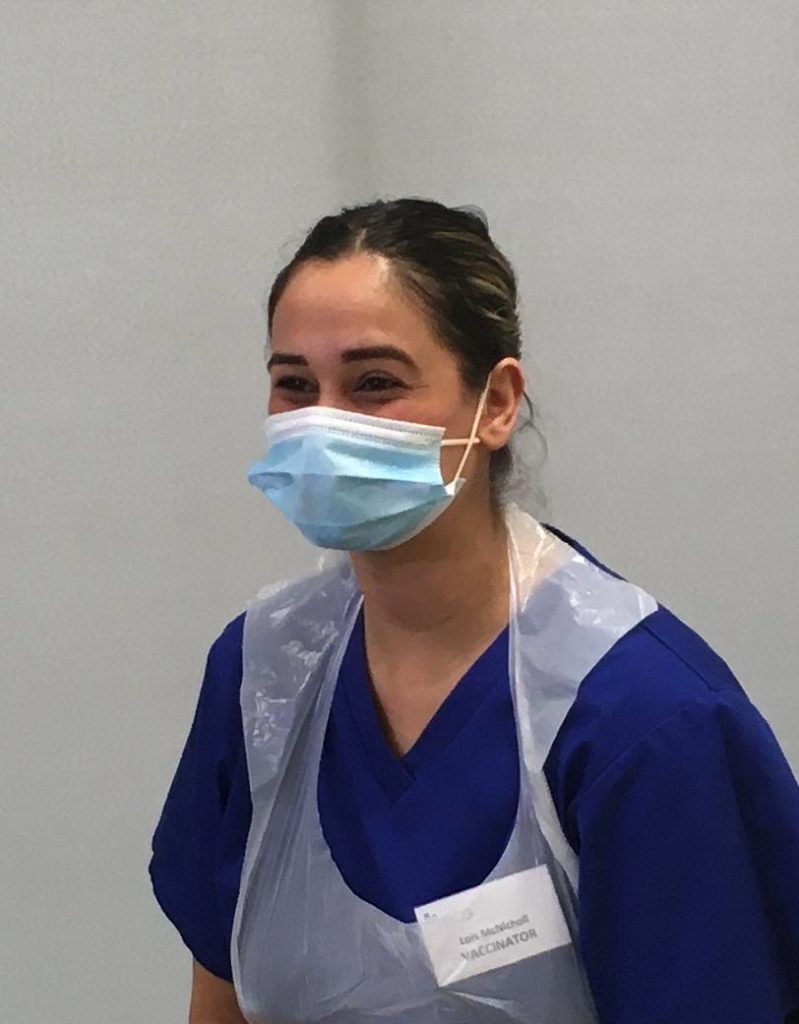 Barbara and Arthur's vaccinator was Lois McNichol-Flood (pictured left), who said: "All of the patients are so grateful to receive the vaccinations. Many of them see it as getting towards the end of a long road. I am just happy to be part of such a positive environment."
Lesley Johnson, who is part of the Vaccination Centre's management team, said: "The start of the second doses is a key milestone for MKUH and a key milestone nationally. It's a really positive step forward, giving people the protection and the support they need."
Ian Reckless, who is the Medical Director at MKUH, said: "Different groups of staff from across the hospital have been contributing to the operation of the vaccination centre and I thank everyone for the success of the roll-out. It is a major operation, like a military exercise, with up to 450 people a day being vaccinated. Having the vaccination means you are less likely to get Covid-19, so it protects and also reduces transmission from person to person. I encourage everyone who is invited to receive the vaccination to book an appointment to do so."
NHS Health and Social Care staff – Second Vaccines
If you had your first vaccination at the Trust and you are within 11 to 12 weeks since your first dose and have not received an appointment, please supply the following details to [email protected] and state you are booking for your second vaccine:
Full Name
Date of Birth
NHS Number (if available)
Email Address
Gender
Home Postcode
Mobile number
Date of first vaccine
Location of first vaccine
Type of vaccine (eg Pfizer/Astra Zeneca)
You will then be contacted directly to book your second vaccination in a regional vaccination centre.
Last Modified: 1:56pm 11/05/2021
For all media enquiries please contact [email protected]