Milton Keynes University Hospital introduces bedside ward information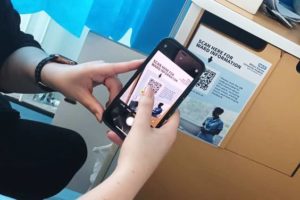 The Patient and Family Experience team at Milton Keynes University Hospital has introduced ward information QR codes on all wards across the hospital excluding Maternity and Paediatric wards, where separate projects are being worked on.
Affixed to the side of bedside lockers, the QR codes allow patients and relatives to easily access information for the ward they are on, including names of senior ward staff, contact details, location, and additional information such as meal times and visiting hours.
Julie Goodman, Head of Patient and Family Experience, said: "We are very pleased that, following the hard work of the Patient and Family Experience team, our patients and families will be able to get important ward information via a simple QR code. We hope that this provides our patients and families with a single source of information that they will find useful and supportive."
The team has worked with both patients and staff on this project to ensure it is fit for purpose and meets the needs of our service users. The initiative is part of their ongoing engagement work, listening to feedback from patients, families, and carers to ensure we provide the best possible care.
Last Modified: 5:02pm 02/11/2022
For all media enquiries please contact [email protected]