Changes to access in the north of the hospital site
From Thursday 29 August, improvements are being made to the fire road that leads to the entrance adjacent to Ward 16.
The works will last for 10 weeks and during this time, there will be no vehicular access on the fire road but pedestrian access to the entrance will be maintained.
Patient transport services, deliveries and patient drop-offs for this area will be moved to the disabled parking spaces located outside the Cardiology Department (detailed on the map below).
These disabled parking spaces will be re-provided in Car Park B. Blue badge holders should scan their badge at the payment machines to obtain a free ticket to exit.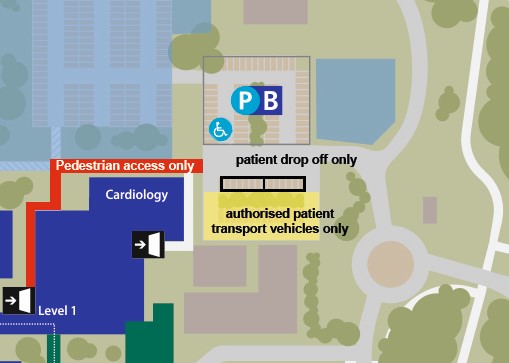 Last Modified: 3:36pm 28/08/2019
For all media enquiries please contact [email protected]