Last Modified: 2:33pm 11/11/2019
Professor Hany Eldeeb
Professor Hany Eldeeb has a particular interest and is passionate about high standards of patient care.
He graduated in 1989 and was appointed registrar in clinical oncology at University Hospital, London. Having finished his MSc in 1995, he then worked as an assistant lecturer and specialist.
Professor Eldeeb continued training at Bart's Hospital in London and finished his MD in 2001. He worked as a consultant oncologist and lecturer at University Hospital, London for three years and was awarded a Certificate of Distinction in April 2004. In October 2004, he joined the Northamptonshire Centre for Oncology as Consultant Clinical Oncologist where he initiated and developed many cancer treatment services.
During his time at Northampton, Professor Eldeeb received several awards including the hospital's 'star' award for innovation for his work improving patient treatment. He was the radiotherapy and chemotherapy lead, as well as clinical governance lead at various stages for Northampton General Hospital. In addition, he was Chair for the Lung NSSG at the Leicestershire, Northamptonshire and Rutland Cancer Network for three years before its merger with the East Midland network.
Professor Eldeeb was awarded Professorship in Clinical Oncology in April 2012.
He joined Milton Keynes Hospital in April 2014 as an oncology and radiotherapy lead to help establish a comprehensive cancer unit in collaboration with Oxford University Hospital where he has an honorary contract. He subspecialises in treating breast, urological and brain cancers.
He also had a further professorship from Buckingham University in 2015. He is the educational supervisor for post graduate trainees in oncology. He started the first CNS MDT in Milton Keynes, which joined with Thames valley CNS MDT, and he is currently the CNS lead at Milton Keynes.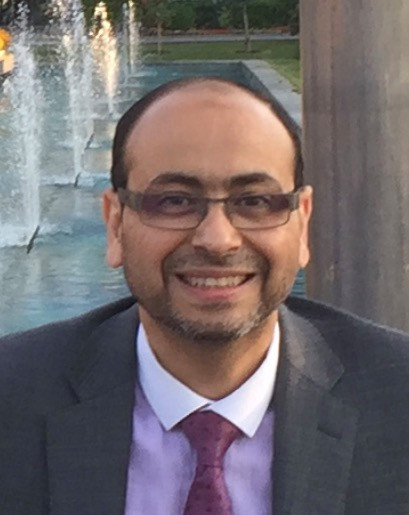 Consultant Clinical Oncologist
Areas of Special Interest
Breast, urological and brain cancers