Last Modified: 7:34pm 18/03/2021
Medication Related
Insulin injection site problems- lipohypertrophy or hypertrophy. Either can affect how well insulin is absorbed.
Reducing or stopping steroid based treatment without reducing insulin dose (associated with increased insulin sensitivity).
Alcohol or Quinine use.
Sulphonylurea related hypoglycaemia likely to occur 4-8 hours post dose
Polypharmacy (?drug interaction increasing hypo risk – review ALL drugs)
Always try to find a cause and review glucose testing and driving advice knowledge where relevant.
Regardless of cause, always ensure that HBA1c is not too low (48mmol/mol or below).
Review usual diabetes treatments to make sure they are still correct for the patient.
Older, frail patients, patients with co-morbidities or patients living alone may need extra care and a treatment review.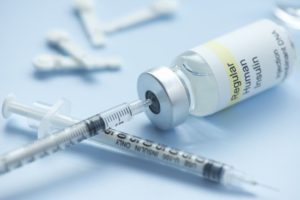 (Joint British Diabetes Societies: Diabetes at the Front Door, Feb 2020)