Salix/Decarbonation Scheme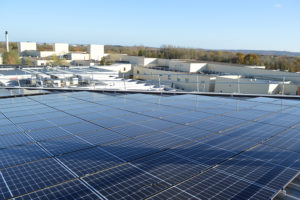 Project Status: Funding Granted (Salix/Decarbonation Scheme), due for completion by March 2024
Milton Keynes University Hospital (MKUH) is delighted to have received £4.8 million in funding as part of the Government's Public Sector Decarbonisation Scheme, which aims to reduce emissions from public sector buildings by 75% by 2037.
The scheme, which is administered by Salix on behalf of the Department for Energy Security and Net Zero, has already granted over £1 billion in funding. Phase 3 of the funding, which will see an additional £1.425 billion granted to public sector organisations over the financial years 2022-2023 to 2024-2025, is currently underway, and our successful bid was part of Phase 3b, which closed to applications in October 2022.
The funding that has been granted to MKUH will enable us to improve the comfort of the patient and staff environment as we move to a net carbon-zero heating system. It will allow us to replace, decarbonise and ensure the future resilience of several of our theatres and our sterile services.
Last Modified: 9:12am 26/06/2023