Last Modified: 3:36pm 14/08/2023
Endoscopy
The Milton Keynes University Hospital Endoscopy Unit is JAG Accredited and provides a range of both diagnostic and therapeutic endoscopic procedures.
The Unit is purpose built to support outpatient and inpatient endoscopic procedures. It consists of four Endoscopy theatres, one of which has the facilities to undertake X- ray screening and laser procedures. The department has state of the art equipment and an active equipment replacement programme.
The Endoscopy unit is a training, teaching and research active department which is fully equipped with video endoscopes and associated equipment.
There is a reception and waiting room area, admission cubicles, bowel preparation rooms and recovery bays. The Decontamination Unit is housed within the Endoscopy Unit where the cleaning and disinfection/sterilisation of the endoscopes takes place.
The Unit was JAG accredited in 2008 and 2013 following a peer review site visit and has since been successful in its rolling annual accreditation.
Accreditation is based on satisfactory demonstration of all aspects of the quality of patient experience, quality and safety, training and workforce. The Endoscopy Users Group is the unit's governance platform.
The ethos of the unit is to provide high quality patient care provided by a team of Gastroenterologists, Surgeons, specialist trainees and Nurse Endoscopists supported by nursing staff, technicians and clerical staff.
The unit works closely with other departments, wards and information services to deliver high quality care and endoscopy training.
The Unit is constantly seeking to improve service provision and patient care and your feedback is important to us.
There are a number of ways to provide feedback including NHS Choices, the Trust's social media, our Patient Advice and Liaison Service (PALS), sending letters and cards.
We also encourage users and their family or carers to join the Patient Representative Group that is run by the Trust. Please inquire at reception for further information.
Monday – Saturday 8:00am -6:00pm
Email: [email protected]
Sister J Richardson and Sister S Gittens also work on the unit. The unit is supported by nurses, health care assistants, nurse endoscopists, doctors, reception and administration staff, and other support staff.
For more information please contact:
Sister J Richardson or Sister S Gittens – 01908 996460
Booking Office – 01908 996905
Booking Office – Urology (Cystoscopy) – 01908 997504
Booking Office – Respiratory (Bronchoscopy) – 01908 997112 / 01908 997075
For more visitor information, including restaurants, shops, and car parking, click here.
Patient Information Leaflets
To view this ward or department's relevant Patient Information Leaflets, please click here.
Feedback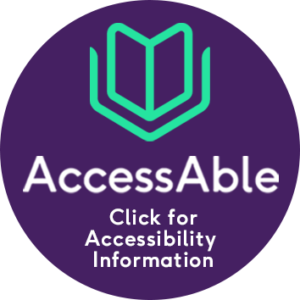 Accessibility
MKUH has partnered with AccessAble in order to provide a detailed access guide for the public. This guide lets you know what access will be available when you visit our hospital and services. In order to find out more about the route you will use for the Endoscopy Unit please follow this link: https://www.accessable.co.uk