Last Modified: 7:57am 17/09/2021
The Fundraising Team
Milton Keynes Hospital Charity raises money for all wards and departments at Milton Keynes University Hospital. Our fundraising helps to improve patient experience and ensure that their stay at the hospital is as comfortable and positive as possible.
Our fundraising has enabled wards and departments to purchase items such as a teaching skeleton for the chronic pain team, and bright and calming artwork for our children's wards.
Our fundraising goes over and above what the NHS provides – funding specific, tangible items such as:
State of the art equipment
Comfort items for patients
New welcoming, positive environments for everyone treated in our hospital
This couldn't be achieved without the fantastic support of people in Milton Keynes and the surrounding areas. Fundraising makes a huge difference and has helped change the lives of thousands of patients and their families.
Thank you to everyone who has supported our charity!
Meet the team
Vanessa Holmes – Head of Charity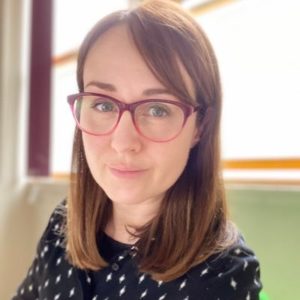 Hi! I'm Vanessa and I'm head of the charity at MKUH. I've worked at MKUH for 10 years, leading the team on developing and delivering the fundraising strategy. I love connecting people to our hospital and the charity; whether that's through face to face meetings, networking, presentations or social media. I'm really proud of what the charity has accomplished over the last 10 years, and the difference we've made!
Hazel Howell – Trusts and Foundations Fundraiser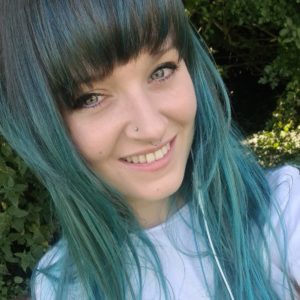 Hi! I'm Hazel and I am the Trusts and Foundations fundraiser. I started my role in June this year and  I apply to Trusts and Foundations to receive funding for certain projects which the charity is funding, donations can vary from £500 to over 6 figures! My role consists of a lot of writing, either appeals, letters or applications. Funding from Trusts and Foundations usually has quite a long turn around from application, sometimes over 6 months! We have just been informed of a win for an application which we had a very short turn around of 3 days, worth over £75k. We're waiting for the grant agreement, but this is an example of a success story.
Sam Snelus – Community and Individual Giving Fundraiser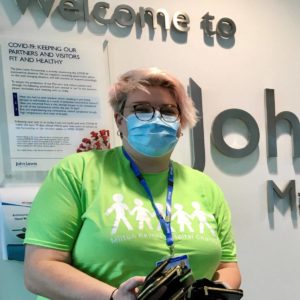 Hi! I'm Sam, and I joined the team at Milton Keynes Hospital Charity in June this year as the Community and Individual Giving Fundraiser. I look after our incredible donors and support individuals and groups in and around MK. I love that no two days are the same, whether I'm out meeting our amazing supporters, organising events, approaching local companies for support. My favourite part of working for the charity is seeing the huge difference the we make to so many people.