Birth Afterthoughts
Please note, this page is printable by selecting the normal print options on your computer.
The Birth Afterthoughts Service offers you the opportunity to explore your birth experiences with an experienced midwife.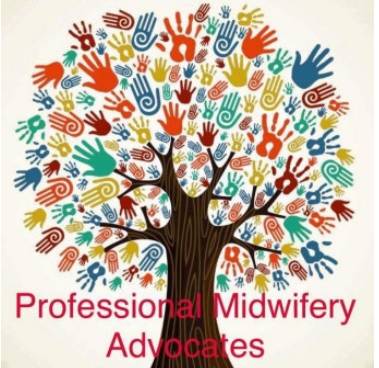 The Birth Afterthoughts Service provides the opportunity to explore your birth experiences with a qualified healthcare professional.
Every woman's experience of labour and birth is different. For some women the way that they feel about their birth experience can affect the way that they feel about themselves, their baby, their partner, family and even future pregnancies can sometimes be affected by their birth experience.
• Many women have unanswered questions about their experience of labour and birth.
• For some women labour and birth may not have been what they expected or planned.
• It can sometimes be difficult to understand what happened without information "to fill in the gaps."
• It is not always easy to take in all the information given at the time or just after birth and sometimes events can be difficult to understand.
Birth Afterthoughts offers:
• A one to one discussion with an experienced midwife.
• A private and open discussion where you have the opportunity to ask questions.
• The opportunity to review your maternity records.
The aims of the service
• To help women to explore and understand their experience of labour and birth.
• To support women to reflect and discuss any issues that their birth experience may have highlighted.
• To explore the reasons why certain decisions were made during labour and birth.
What can you expect from the service
We are committed to your wellbeing
We value your suggestions and comments about your experience.
To arrange a Birth Afterthoughts appointment please:
• Contact the Professional Midwifery Advocate Monday – Friday (9am-5pm) via the hospital switchboard (01908 660033)
• email the Birth Afterthoughts team on: [email protected]
The service is not a complaints or counselling service. Please ask your midwife, GP or Health Visitor if you need help to access more information about these services.
A Birth Afterthoughts appointment can be arranged soon after the birth of your baby, but we would advise that your appointment does not take place until at least six weeks after the birth. You may not feel Birth Afterthoughts is right for you at the moment. There is no time limit for access to the Birth Afterthoughts service and you can contact us at any time. Let us help you to put the pieces into place…..it's good to talk!
Other Useful Numbers:
• National Childbirth Trust 0300 3300700
• Milton Keynes Pregnancy Crisis Centre 01908 230508
• Baby Basics MK – 07514135966
• City Counselling 01908 231131
• The Samaritans 0845 7909090 or 01908 667777
• Brook Counselling (under 24s only) 01908 669215
• Relate 01908 310010
Your GP or Health Visitor may also be able to advise and support you.