Avebury Midwifery Team
Please note, this page is printable by selecting the normal print options on your computer.
Established in January 2019, The Avebury Midwifery Team was launched in line with the implementation of the NHS England 'Better Births' Initiative.
Providing continuity of care, based at:
CMK Medical Centre
68 Bradwell Common
Boulevard, Milton Keynes
MK13 8RN
Neath Hill Health Centre
1 Tower Crescent, Neath
Hill Milton Keynes
MK14 6JY
Our Philosophy
The AVEBURY TEAM is your Advocate. We want you to feel Valued. We will Empower you to make informed decisions about your pregnancy and Birth choices. We will work with You in Unity ensuring you have your wishes and choices Respected. We aim to provide you with continuity of care enabling a Trusting relationship with your midwife. Our priority is providing safe and Effective care. Our midwifery team Aspire to achieve excellence by implementing innovative changes to make your maternity experience Memorable.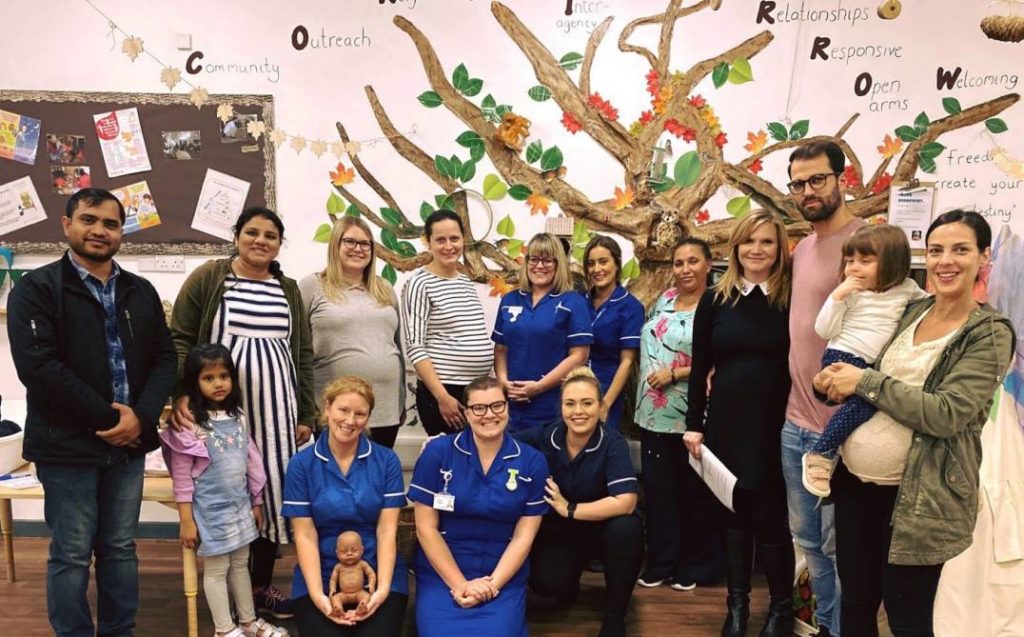 Our Values
Advocacy
Valued
Empowerment
Birth Choice
Unity
Respect
You
Trusting Relationships
Effective Care
Aspiring Team
Memorable Experience
Frequently Asked Questions
What is Continuity of Care?
From the beginning to the end you will have one assigned Lead Midwife who works within our small team who will provide individualised care to you and your family.
Will I know the midwife who is there at the birth of my baby?
Between your Lead Midwife and the Avebury team we cover births 24/7. By meeting the whole team there is a high chance that you will know the Midwife who attends the birth of your baby. On very rare occasions there may be more than one person from the Avebury Team in labour at the same time. The Avebury Team will attempt to be present however, this is not always possible. In these cases care will be provided by midwives from the Labour Ward.
How will I meet all of the team?
We host monthly antenatal classes which give you the opportunity to meet the team which consists of seven midwives and a Maternity Support Worker. We encourage your attendance at these events.
How does this affect me?
Appointments can be flexible and where possible can be arranged on days and times to suit the needs of you and your family. We run clinics at both GP surgeries and may ask you to attend either of them for your appointments.
What will happen if I move out of the area?
Unfortunately, if you leave the Milton Keynes area the Avebury Team will no longer be able to provide your care. However, if you change address but stay within Milton Keynes the Avebury Team will continue to provide your care.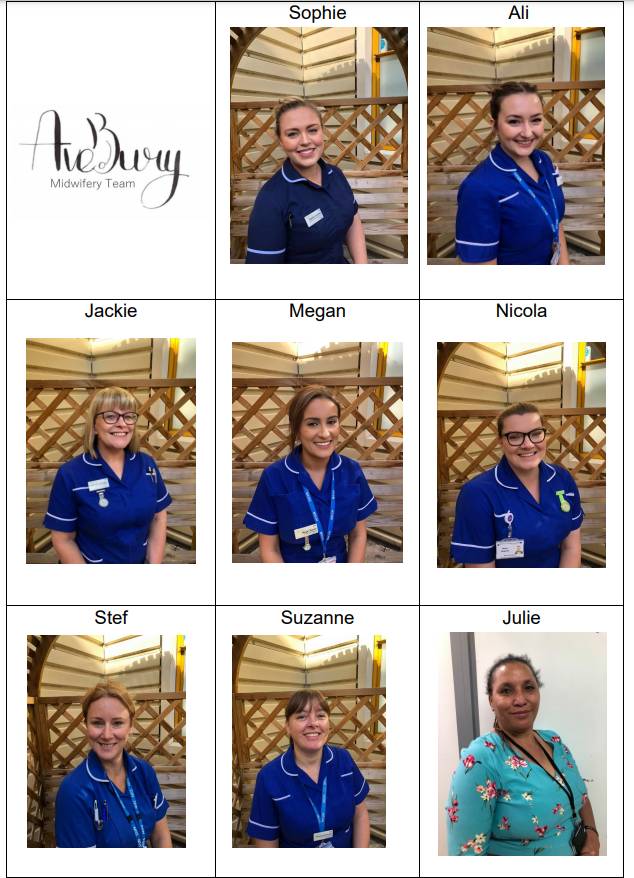 Team Members – Tick which ones you've met
Ali
Jackie
Julie
Megan
Nicola
Sophie
Stef
Suzanne
Meet the midwife and antenatal classes info
Notes/Questions/Feedback
"Every woman, every pregnancy, every baby and every family is different. Therefore quality services (by which we mean safe, clinically effective and providing good experience) must be personalised."
Better births, NHS England 2016 Continuity of carer team